August 6, 2010 | Vineyards | Jim Sullivan
6 1/2 Weeks
Veraison in the Vineyard:
Time to ramp up preparation for harvest
Veraison, or "the onset of ripening," is the time of year in the vineyards when those hard green grape berries we've been watching for weeks begin changing color and softening. It's natures producing a beautiful display of color in the vineyard as she delicately ripens the grapes. Once veraison sets, expect about six weeks until harvest begins.
The 2010 growing season started slightly wetter and cooler. March and April saw significantly lower average temperatures, a trend that continued well into May. June finished near historical averages. And in July, a pattern of onshore flows resulted in cool, foggy mornings in the Napa Valley. Due to continued cooler weather, it looks like harvest will be slightly later than previous years.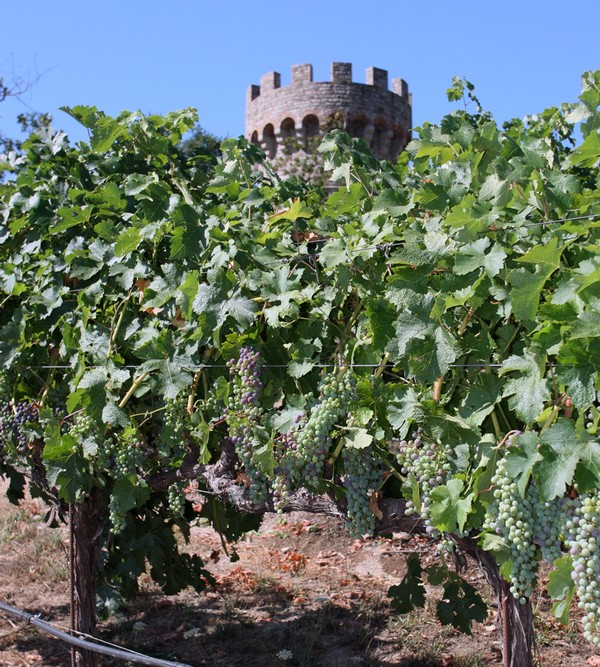 Cabernet Sauvignon grapes at Castello di Amorosa vineyards.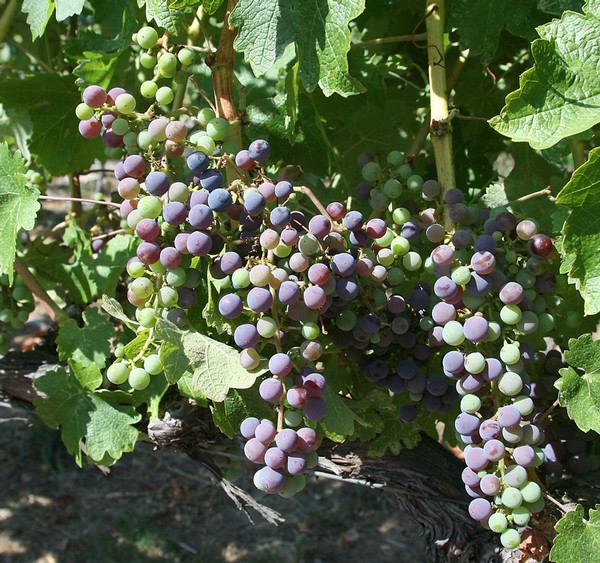 Expect about six weeks until the start of Harvest of 2010. A perfect time to enjoy Napa Valley.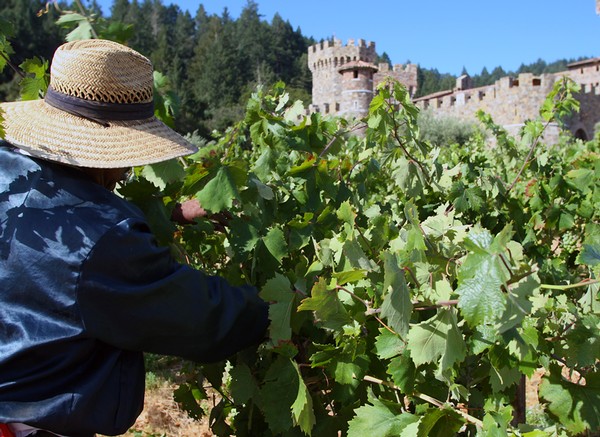 Pruning the Primitivo block at Castello di Amorosa in the Napa Valley.