March 7, 2010 | Wine Club Events | Jim Sullivan
A Medieval Banquet at the Castello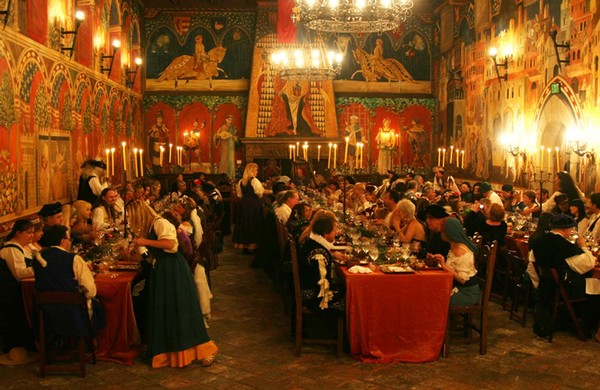 A Medieval Evening at Castello di Amorosa
-- A Wine Club Member Only Event --
Enjoy an evening of great jollification, feasting and merrymaking at the Il Banchetto Medioevale -- a Medieval Banquet.
Join us as Castello di Amorosa, Dario Sattui's 13th century Tuscan-style castle steps back in time on April 24, 2010 for a spectacular evening of food, music and wine. Come view the latest 13th century dances after you've indulged in a unique, VIP tasting of our newest-released wines. Feast in the Castello's Italian Frescoe-adorned Great Hall as you are serenaded with wonderous, live medieval music and entertainers.
This is an event you won't want to miss, but you need to be in the wine club to attend. To join the club or for more information, please call Chelle at 707-967-6274.