July 14, 2010 | About the wine, Vineyards | Jim Sullivan
Bien Nacido Vineyards



Bien Nacido Vineyards chosen "Vineyard of the Year" by California State Fair.
In January of 2010, Castello di Amorosa's 2007 Bien Nacido Vineyards Chardonnay was awarded Double Gold, Best of Class at the American Fine Wine Competition in Florida; it was the top Chardonnay of over 50 Chardonnay producers from around the U.S.
And now comes confirmation of the quality of the grapes that comes from this historic, vineyard-- Bien Nacido Vineyards of Santa Maria -- it won a the prestigious "California Vineyard of the Year" at this year's California State Fair. This award recognizes a California vineyard which has consistently - over several growing seasons - produced grapes that have contributed directly to wine of superior quality and marketability within commercial sales systems and among fine wine judges.
Congratulations Bien Nacido Vineyards.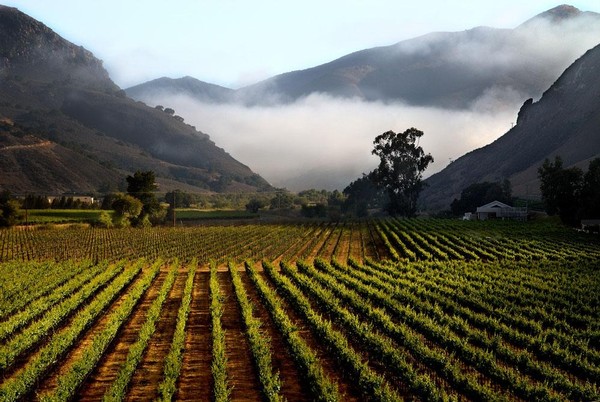 Fog descends on Bien Nacido Vineyards near Santa Maria, California (Photo courtesy of Bien Nacido Vineyards)