October 31, 2015 | Food & Wine | Jim Sullivan
Head out on the Highway, looking for the Castello
In our previous blog post, I described how we met some new friends. Here is a continuation of that post:
"I've got the Filet Mignon if you'll bring the wine," said Ed Diaz, the CEO at Best Filet Mignon. Now I was curious so I asked him where should we meet to which he replied, "I'm coming to see you at the Castello… are you available on October 21st around 11:00 a.m.?" I said heck yes and we set the date.
What I did not know was that Ed loves a good road trip. He packed up the car and picked up his Executive Chef, Phil Horn and they left Los Angeles at 4:00 a.m. on October 21, tweeting (@TheBestSteaks) along the way.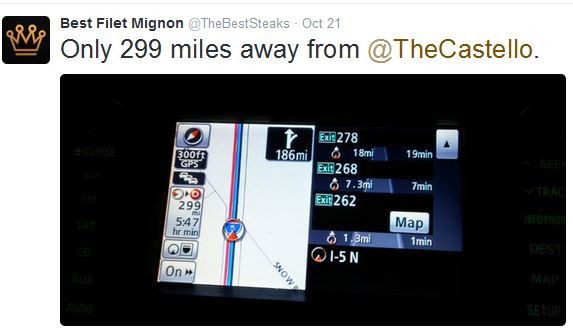 Tweet from Ed Diaz in the wee morning hours of October 21. Only 299 more miles to go!
They arrived right on time and as they walked up the steps of the Drawbridge, their eyes were wide open and filled with amazement. We toured the Castello and got to know each other. We headed to the wine fermentation room and then to the cellars.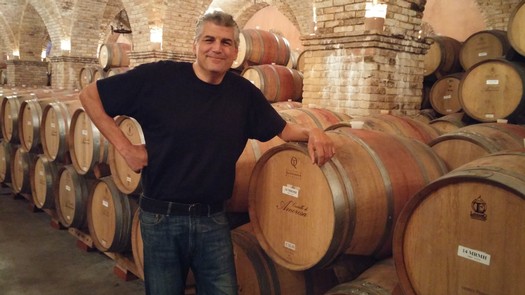 Phil Horn, Executive Chef of Best Filet Mignon in the Grand Barrel Room at the Castello.
Ed and Phil came prepared with their Filet Mignon so I invited Georg Salzner, our President to join us for an epic tasting of Filet Mignon; prepared and cooked by Phil and paired with our 2011 Il Barone.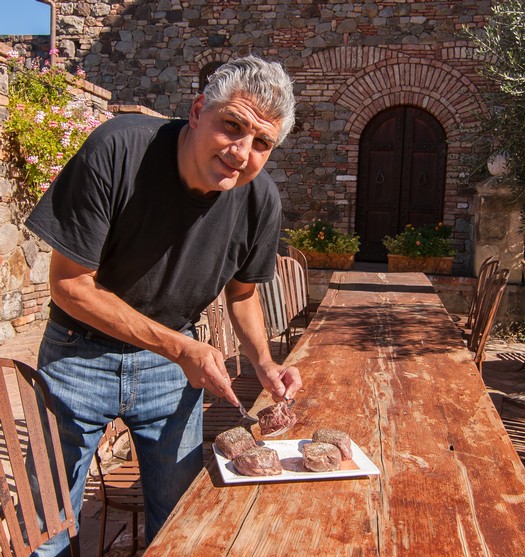 Preparing the Filet Mignon for the grill.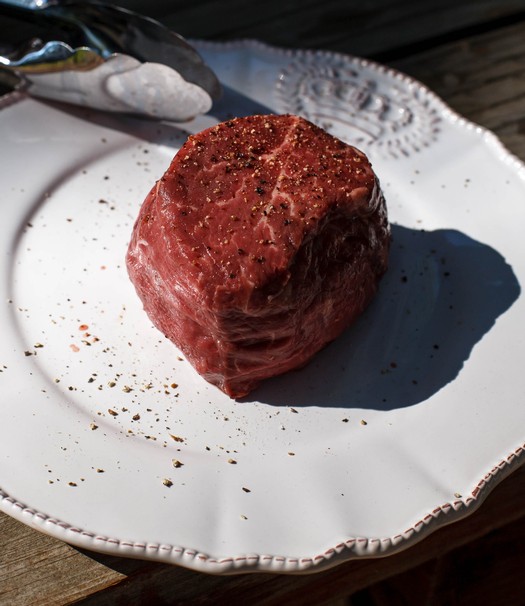 A 6 oz. cut of Filet Mignon ready for the grill.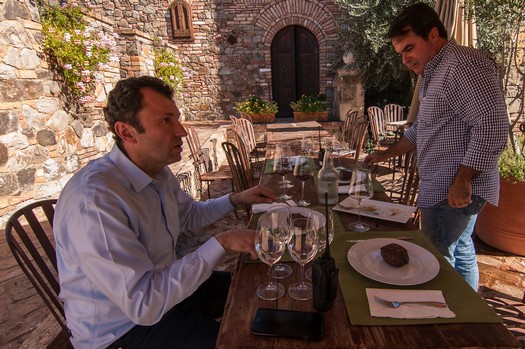 Georg Salzner and Ed Diaz dining at the Castello.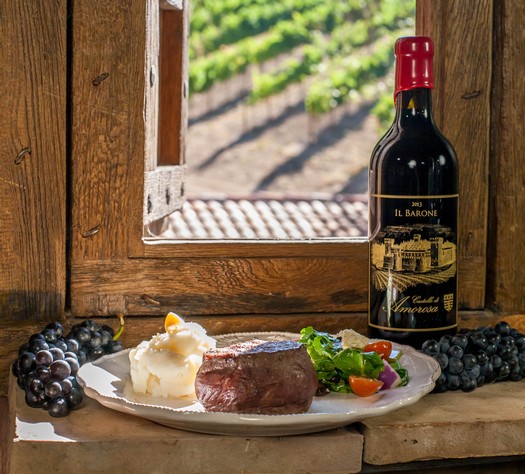 I must say, the Filet Mignon was simply the finest cut of meat that I've ever tasted and the pairing with Il Barone was nothing short of spectacular. The flavors of the Cabernet Sauvignon framed by the lightly toasted oak and gentle acidity wine met the savory, succulent flavors of this steak. You owe it to yourself to experience this extraordinary steak as we did.
Ed and Phil want you to experience this wonderful food and wine tasting experience so they created a special offer exclusively for friends of Castello di Amorosa.
And as we promised, check out this video by Best Filet Mignon that pairs Il Barone with Filet Mignon (and wonderful side dishes). You'll learn how to make the perfect meal, without fail, everytime. Here it is:
Click on the logo below to see a special offer from Best Filet Mignon, available exclusively for friends of Castello di Amorosa.