March 26, 2010 | Vineyards | Jim Sullivan
Spring is here
In many parts of the country, winter is still hanging around, but not in the Napa Valley and certainly not at Castello di Amorosa's vineyards where budbreak, the first emergence of shoots that will ultimately bear fruit, occurred earlier this week. Sangiovese showed its buds first; Primitivo, Merlot and Cabernet Sauvignon vines will budbreak next. Budbreak occurs when the vines wake from their winter dormancy and begin to show signs of life. Water drawn up through the extensive root system appears on the cuts made by pruning. This is followed by the emergence of tiny buds. Leaves eventually unfold- a fresh start to a new growing season.
Working in the vineyard is a labor of love. Pictured below is Mario Martinez, Vineyard Crew Leader. His gentle hands prepare the Primitivo vines for the growing season.
Strong hands, gentle touch.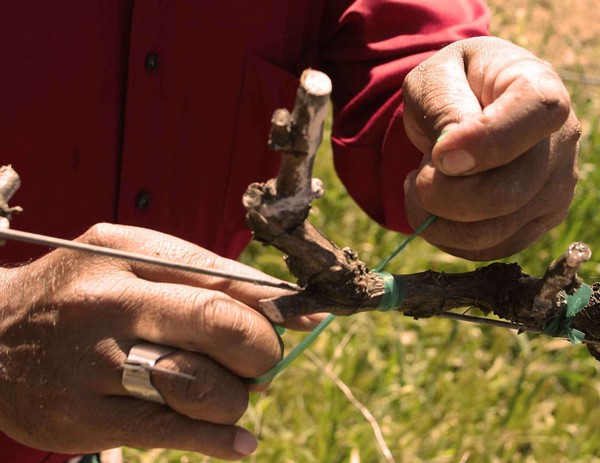 Budbreak in the Sangiovese vineyard.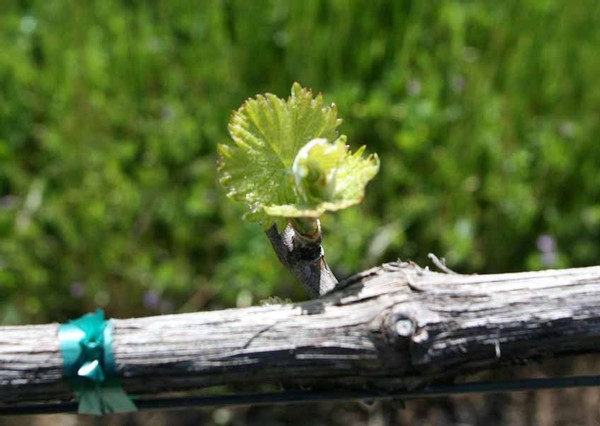 Mario Martinez tends to the Primitivo vines.