The 2015 Harvest season is in full swing here at the Castello, and on Saturday, September 21st we celebrated our newest arriving vintage with our 8th Annual Harvest Celebration and Grape Stomp Competition! Wine Club members and their guests enjoyed delicious food paired with Castello wines, live music in the courtyard, winemaking demonstrations in our fermentation rooms, and of course, our annual Grape Stomp Competition! Check out our photos of the evening below: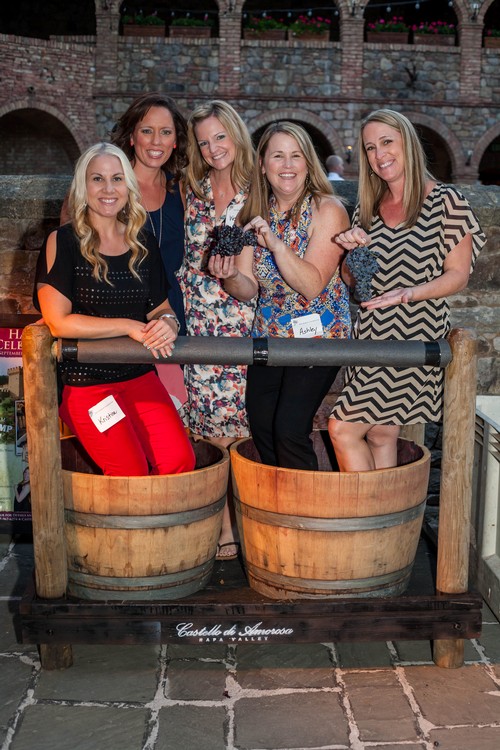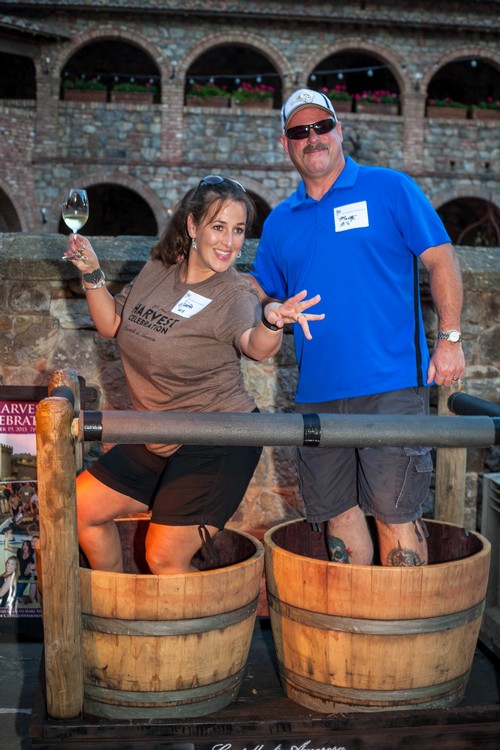 Our enthusiastic Grapes were a hit with our guests!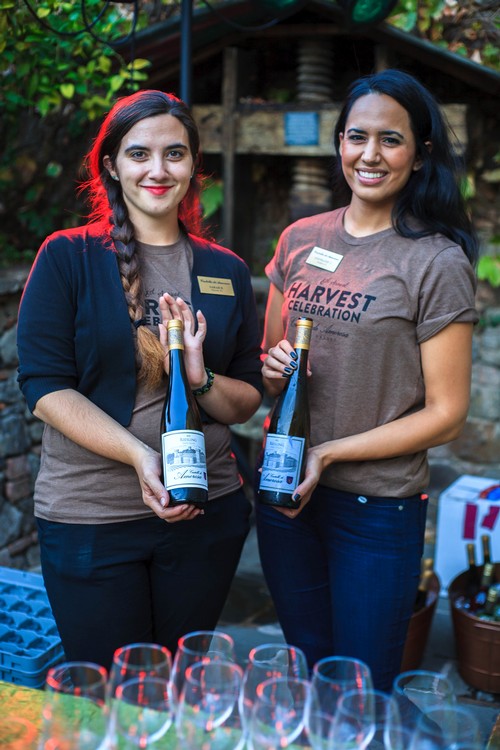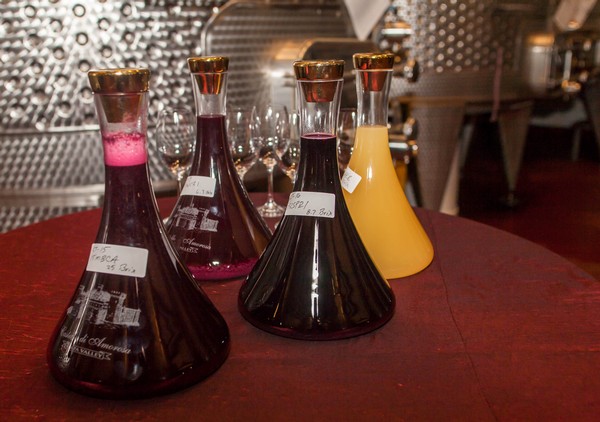 Guests were able to sample freshly fermenting Gewurztraminer, Cabernet Sauvignon, Zinfandel, and Malbec in the Red Wine Fermentation Room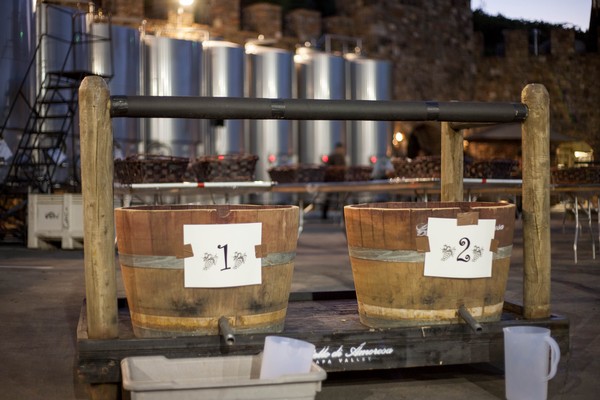 The calm before the storm on the Crush Pad...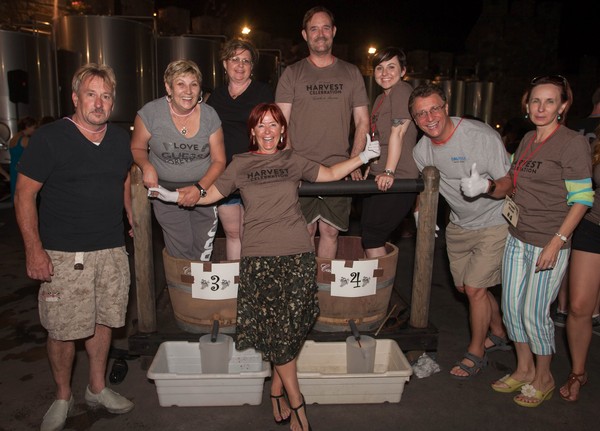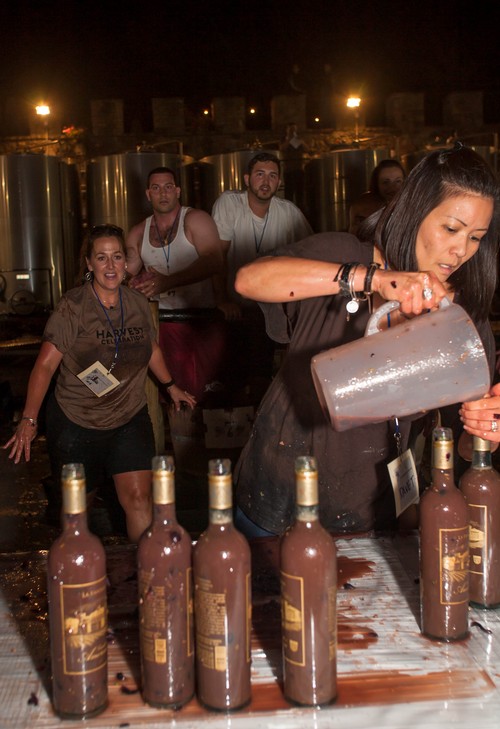 Team #6 cheering on their bottle filler to the finish line!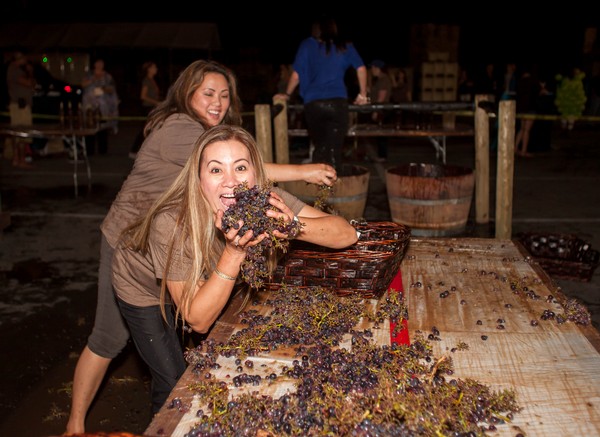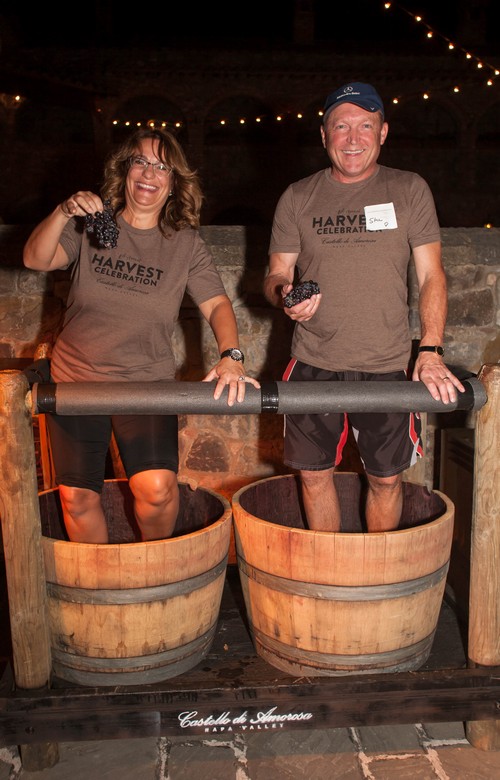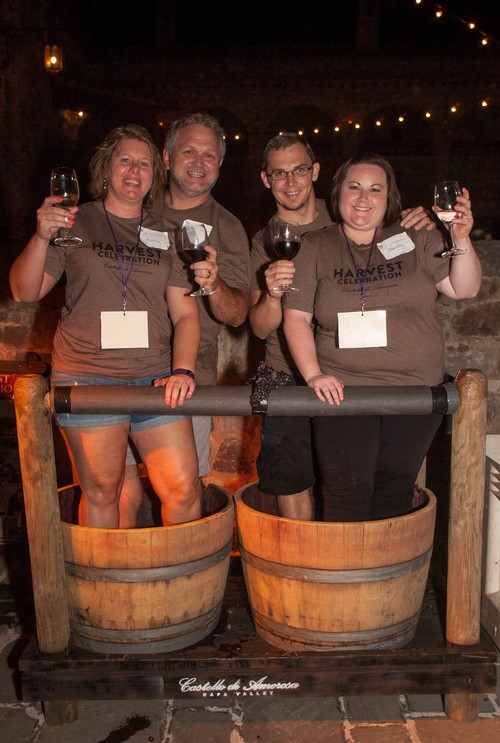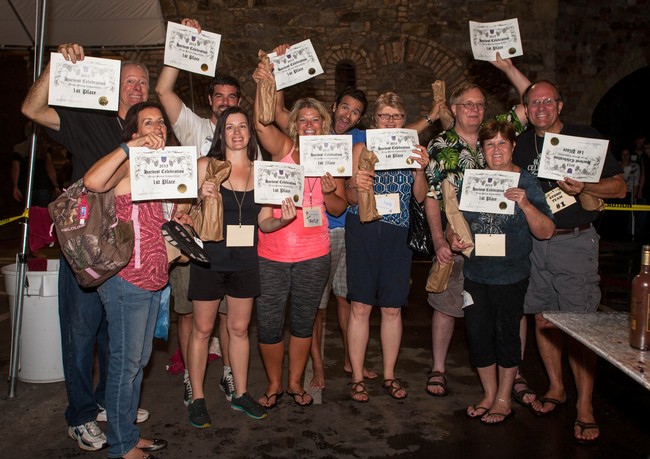 Congratulations to Team #1, our First Place Stompers!
Thank you to everyone who attended this great event! We hope you had a "grape" time!