Pre-Sale: Shipped in December 2022.
Straight off the presses! An Italian culinary tradition that is hundreds of years old. Olio Nuovo (which means, new oil) differs from your typical Olive Oil. Taken straight from the press this freshly pressed oil has all the natural flavors left inside the oil.
Best as a finishing oil and a dipping oil; enjoy Olio Nuovo drizzled on salads, pasta, salumi and cheese, or over grilled meat or fish. Delicious simply as a dip with salt and bread—treat yourself to a taste of Napa Valley with a bottle of our exclusive Castello di Amorosa Italian olive oil.
*Limited Time Only*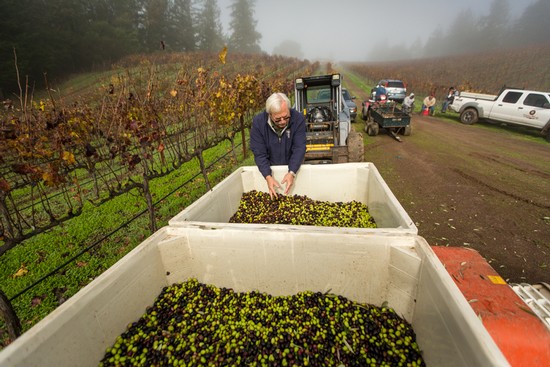 Director of Winemaking Brooks Painter inspects the olive harvest at Morning Dew Ranch