Whether a club member or a Castle fan, recreate our new favorite pasta dish created by Oak Avenue Catering Chef Shannon Kelly! We are bringing in the Spring with a Fava Bean Pesto and Castello pasta. Please see the entry rules below and feel welcome to give our wine club a ring with any questions you may have at 707.967.6274!
Click Here to See Recipe Description

Competition begins March 1st & ends March 22. The winner will be announced March 24th.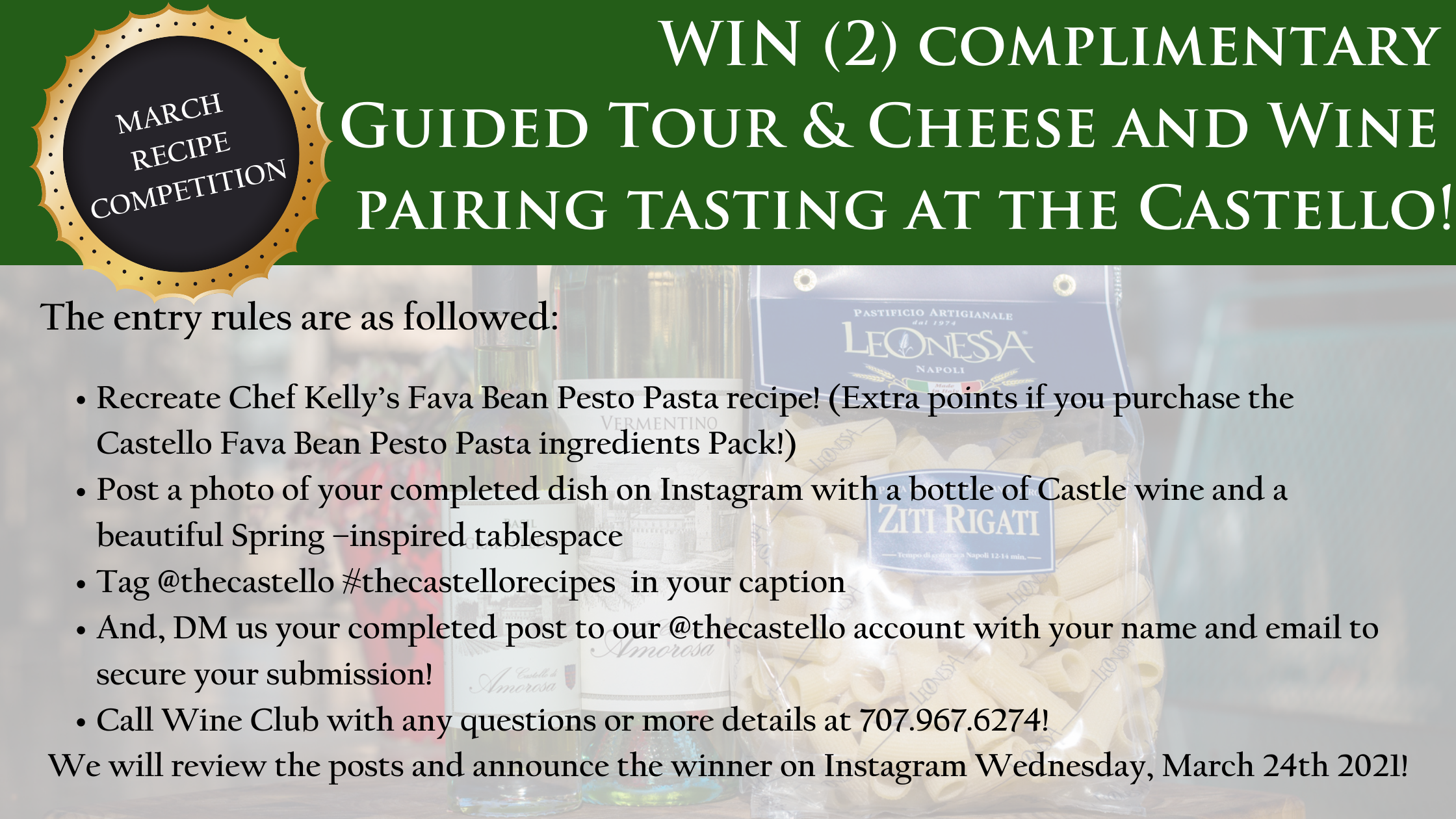 ---
♦ One bottle of Basil Grapeseed Oil, this is a favorite drizzled over tomatoes and mozzarella cheese. Toss in with pastas or salads for a bright, fresh and authentic taste.
♦ One pack of Leonessa brand Ziti Rigati Pasta, made with Durum wheat semolina and water, pasta made from drawing bronze and dried at room temperature. This classic Southern Italian pasta means "bridegrooms"; it is often served at Sicilian weddings. Ziti Rigati has a ridged surface, while regular ziti is smooth. Ziti is traditionally served in oven baked dishes with tomato sauce and mozzarella cheese. It works as well in any entrée, side dish or cold salad.