Vixen's Trio Holiday pack features our newly released 2017 Spumante Rosé which can elevate any occasion into something truly memorable. Our 2020 Rosato is perfect for your Holiday celebrations and the 2020 La Fantasia is certain to impress your with family & friends.
*Free Shipping*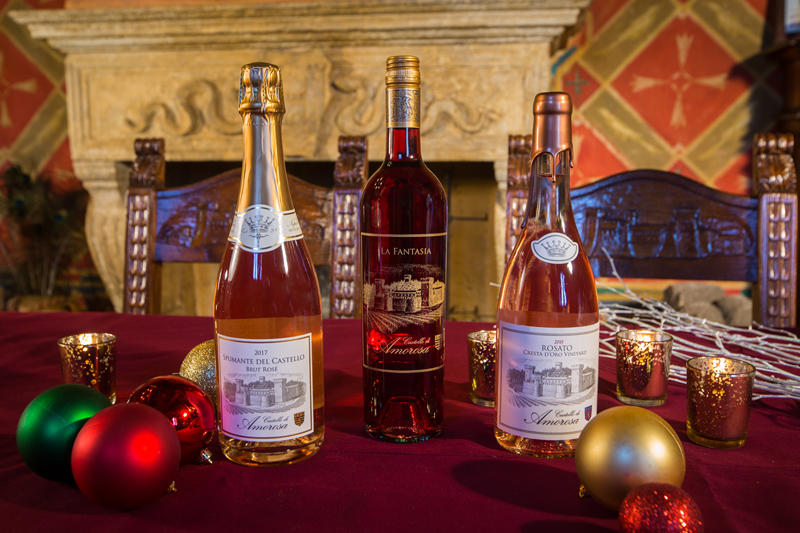 2020 Rosato, Cresta d'Oro Vineyard - This elegant rosé of Pinot Noir sourced from our Cresta d'Oro estate vineyard in Green Valley of Russian River Valley. Bright aromas of fresh berries mingle with hints of rose petal and a refreshing minerality from partial aging in a concrete egg.
2017 Spumante Rosé - Spumante Rosé is a classic Méthode Champenoise sparkling wine, is sure to elevate any occasion to something truly memorable. This elegant Brut Rosé boasts a light shade of coral pink, with refreshing flavors of raspberry, citrus, and melon. It will be sure to impress at your next celebration!
2020 La Fantasia - An Italian style frizzante (soft sparkling) wine which is naturally sweet and lower in alcohol, with bright aromas of summer strawberry, pomegranate, and wild berries leading to juicy flavors of black raspberry and plum, with a lively mouthfeel and refreshing finish.