Preparation
Preheat oven at 375 degrees F
Season short ribs with cocoa powder, paprika, ancho chili, salt, and pepper; rub all over using your hands and let stand at room temperature for 20-30 minutes.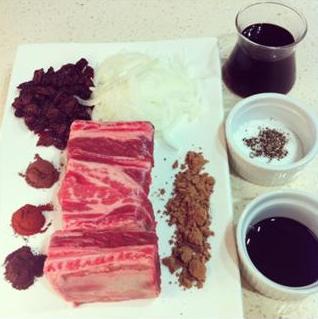 Heat 2 tbsp of grape seed oil over medium-high heat in a Dutch oven; sear ribs until golden and crispy, about 4 minutes on each side. Transfer to a plate and set aside.
Return pot to heat and sauté onions for a couple of minutes, then add cranberries and sauté for 1 more minute. Sprinkle grape seed flour and stir with wooden spoon. Return ribs to pot and add wine, balsamic vinegar, and water. Stir and make sure to scrape any bits from the bottom of the pot. Cover and transfer to oven; cook for 3 hours. Remove from oven and allow to rest for 5 minutes, uncovered, before serving.
Plating
Serve two short ribs on each plate and top with cranberries and onions. Spoon some of the sangiovese sauce and garnish with green onions.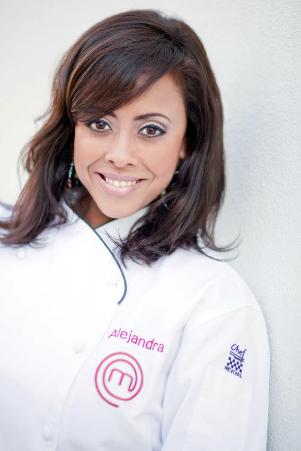 By Chef Alejandra Schrader
www.alejandraschrader.com