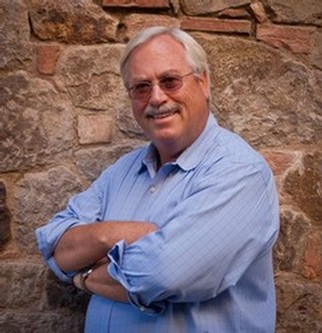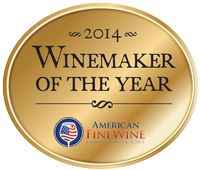 Brooks Painter has been a winemaker for over 30 years, and is the current Director of Winemaking at Castello di Amorosa in Calistoga, California. He has extensive experience making ultra-premium varietal wines from throughout the many different grape-growing regions of California. Brooks has recently received Winemaker of the Year in the 2014 American Fine Wine Competition. His resume also boasts positions as Operations Manager at Robert Mondavi Winery in Oakville, California, and winemaking at Stag's Leap Wine Cellars, Leeward Winery and Felton-Empire Vineyards.
Brooks has been Director of Winemaking at the Castello since 2005, and his relatively short tenure has boasted a wide array of highly acclaimed 90+ point wines which have gained recognition from the likes of Robert Parker, Wine Spectator, and Wine Enthusiast.
Brooks was born in San Francisco and raised in Northern California. He received his Bachelors of Arts in Chemistry and Biology from The University of California at Santa Cruz in 1980, during which time he discovered his interest and passion about wine. His work has been published in The American Journal of Viticulture and Enology, Biochemistry, Practical Winery and Wines & Vines. Brooks is a professional member of the American Society of Enology and Viticulture and a former chair of the Microbiology Committee for C.E.R.A. (California Enological Research Association). He is the past Board President for the Napa Valley Wine Technical Group and a technical reviewer for enology research proposals submitted to the American Vineyard Foundation, a non-profit organization funded by the wine industry to provide grant money for research and development projects of importance to the industry. Brooks previously taught classes on wine and grape growing for the California Academy of Sciences, Adult and Family Education, Golden Gate Park, San Francisco, California.
Brooks and his wife Beth have lived in Napa for the past fifteen years. Their two children, Miles and Emily, are presently attending Occidental College in Eagle Rock, California. They are actively involved in the local Napa Valley community, charitable organizations and participate in and long-range public planning issues for local city and county government.
♦ Wine Life Radio Welcomes Brooks Painter, September 7, 2013 (Podcast)
♦ Life Between the Vines interviews Brooks Painter, May 27, 2013 (Podcast)
♦ What's Cookin' Today on CRN Radio, Mike & Paul talks with Brooks Painter, August 18, 2014 (Podcast)
♦ VinVillage Radio interviews Brooks Painter, November 17, 2014 (Podcast)
♦ Winner, Winner April Dinner: Fine Wine Gala Announces Number Ones, February 17, 2015
♦ Wednesdays with Winemakers, Brooks Painter, February 10, 2016
♦ Sommtalks, Castello di Amorosa Director of Winemaking Brooks Painter Joins Us, April 17, 2017