A stunningly elegant blend of Cabernet Sauvignon, Merlot, and Sangiovese, our award-winning "Lady of the Castle" is still aging gracefully for years to come. An excellent addition to any collector's cellar. The first vintage of La Castellana available at The Castle.
---
ACCOLADES
Rated 90 points in Wine Spectator Magazine's 2005 California Cabernet Sauvignon retrospective tasting: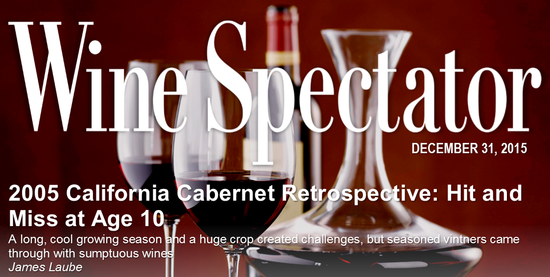 "The 2005 Napa Valley Cabernet vintage at age 10 has proven to be a bit of a roller coaster. Many of the wines are very, very good, but there are others that show the imbalance of a supersized crop, with mixed tannin levels. Of the 164 2005 Cabernets I recently tasted blind inWine Spectator's Napa office, 41 earned 90 points or higher, with a total of 112 rated very good or better."
"The second tier of wines also stars veteran Napa vintners whose experience paid off when managing 2005's huge crop. Castello di Amorosa was a relatively new producer that year, but owner Dario Sattui, of the V. Sattui winery family, has been working Napa harvests since the 1970s."
---
CASTELLO DI AMOROSA La Castellana Napa Valley 2005 Score: 90
Well-structured, with vibrant acidity giving life and firmness to the black cherry and blackberry flavors. Flexes tannic muscle on the finish, where the flavors gain a gravelly note, ending clean and refreshing. Drink now through 2022. —J.L.
---