Elevate your Holiday's with Dasher's Trio (3 Bottles) of Castello finest sweet wines for your table. This pack features our 2015 Il Passito, 2018 Late Harvest Gewurztraminer and 2019 La Fantasia.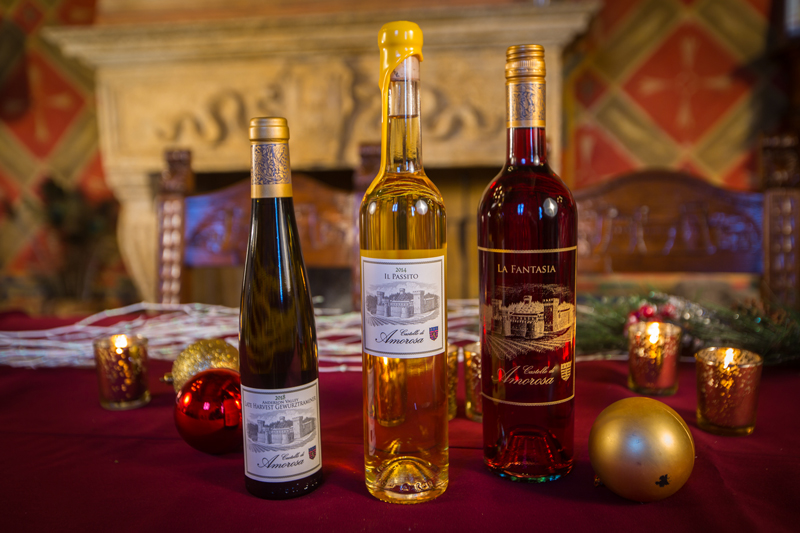 ♦ One bottle of 2015 Il Passito Reserve An elegant and nuanced honey sweet dessert wine, made in the fine sauterne style.
♦ One bottle of 2018 Late Harvest Gewurtraminer A succulent and deliciously spicy white wine loaded with aroma and flavor, made in a "Noble Rot" dessert, or very sweet, style..
♦ One bottle of 2019 La Fantasia, known to delight the palet and free the mind. Juicy dark red fruits mingle with earthy spice through to a round and elegant finish.
*Free Shipping*