Our curated selection of Napa Valley wines were hand selected by winemaker Peter Velleno as his favorites. Over his 14 years as Castello winemaker Peter Velleno has had a real impact on our wine program. His curious nature and hard working spirit has led to a bevy of 90+ point wines. These wines represent the core of what our winemaking team is all about.
See below why Peter picked each wine as his favorite.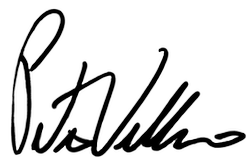 *$10 Shipping*
Cannot be combined with other discounts.
---
♦ 2019 Trenta, Cabernet Sauvignon Napa Valley "Our most recent creation, Trenta carefully illustrates the close relationship between the wine & barrel. The 30 months provides this Cabernet blend with depths not normally seen with 18-month barrel cycles. The results speak for themselves."
♦ 2018 Quattro, Cabernet Sauvignon Napa Valley "Quattro is the result of the winemaker's instinct, quick thinking, and a little bit of luck. On October 15, 2017, after harvesting Cabernet Sauvignon from 4 of the Castello's top vineyards, a small quantity from each was left over due to the 4 intended fermentation vessels coming full. Knowing that the fruit was all of great quality, he decided to ferment the leftovers together in a single small tank. Upon tasting the wine just as the fermentation was finishing up, we knew something special had occurred, and we proclaimed that the "Quattro" warranted a unique bottling. No blending has been done with this wine since that fateful day the grapes were plucked from the 4 distinct vineyard sites from across the Napa Valley."
♦ 2017 Morisoli-Borges, Cabernet Sauvignon Napa Valley "Dario Sattui's relationship with the Morisoli family goes back decades. The outstanding Cabernet Sauvignon fruit grown at Mike Morisoli's Rutherford estate has long been a cornerstone of our reserve blends, so it was the obvious choice for the first single-vineyard wine we made at Castello di Amorosa back in 2009. The Morisoli-Borges Cab is always a winner. It consistently has a bold yet silky texture perfectly complimented by the generous use of new French oak barrels, and a pure black and blue fruit profile. It deserves to be prominently displayed in any serious wine collector's cellar."
♦ 2019 Zingaro, Sonoma County "Zingaro is the go-to red wine in my home. It is perfect with pizza, spicy pasta, or bbq. Zingaro's signature is contrasting yet complimentary elements: high natural acidity vs. sweet textures, peppery herbal aromas vs. super ripe berry flavors. It is a crowd pleasing blend that will also satisfy the connoisseur looking for depth and complexity."
♦ 2022 Reserve Chardonnay, Napa Valley "The Reserve Chardonnay is our take on the classic barrel aged white wine. The Castello di Amorosa version is fermented and aged in 100% new French oak barrels, and is significantly influenced by the secondary malolactic fermentation, which adds a rich creamy finish to the wine. Be warned: if it is part of a special dinner, the Reserve Chardonnay will steal the show."
♦ 2022 Gewürztraminer Dry, Anderson Valley "Hard to pronounce but fun to drink. Our Gewurztraminer surprises everyone who tries it for the first time because it is so aromatic that you can smell the rose petals and lychee fruit before you even get your nose in the glass. I also love sharing our Gewurz with wine aficionados who long ago wrote off wine made from the variety as being sweet and boring, because ours is anything but. It is dry, vibrant, and uniquely aromatic. You can't help loving it."