February 19, 2011 |
Jim Sullivan
Castello di Amorosa's 2007 Il Barone Tops in Blind Tasting
The St. Helena Star Napa Valley Vintners Association tasting panel assembled for a blind tasting of the best Cabernet Sauvignon in the Napa Valley, priced $95 and up. Panelists, comprised of local winemakers and others in the wine trade, split into two groups, tasted 18 wines in three flights of six-- a total of 36 wines. Castello di Amorosa's 2007 Il Barone ($95) was in the top 6 best wines along with Joseph Phelps Vineyards 2007 Insignia ($225), Merryvale Vineyards 2007 Profle ($150), Barnett Vineyards 2008 Spring Mountain District ($125), Hall Wines 2007 Rutherford ($165), Groth Vineyard & Winery 2007 Oakville ($125). And in the final taste-off of these six great Napa Valley wines, Castello di Amorosa's Il Barone was third. Joseph Phelps and Merryvale tied for first.
We knew the Il Barone was great when Robert Parker praised it's quality and awarded it 94 points and now comes this great result from a prestigious blind tasting by local winemakers. This wine won't last long so get a bottle or case in your cellar today!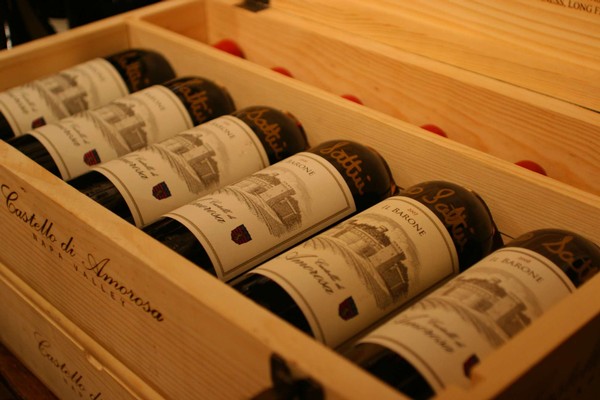 Il Barone Reserve Cabernet Sauvignon, vintages 2003-2008 now available in the tasting room.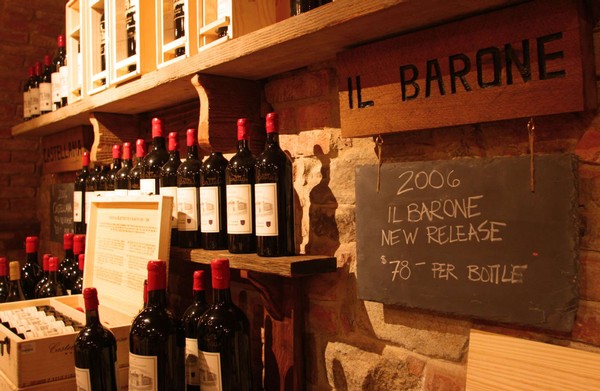 Large format bottles in the Tasting Room.