Summer is a beautiful time to visit Napa Valley. Well let's face it, with our mild, Mediterranean climate pretty much any time of year is great to visit, but soaking up the sunshine while surrounded by vibrant green vineyards, rolling hills, and a glass of wine in hand is a fantastic way to spend an afternoon in the warm summer months. Here are a few ways to maximize your fun in the Napa Valley sun in the summertime: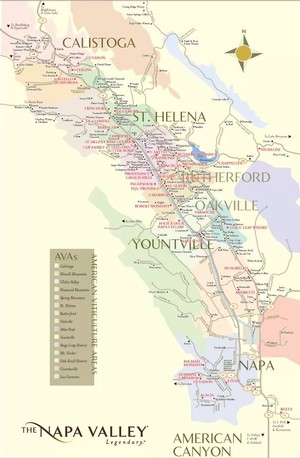 ♦ Pick 1-2 "can't miss" wineries, and fill in the gaps with others as your day progresses. Keep in mind that each winery will pour you roughly the equivalent of one glass (5 oz) of wine, so it's good to limit yourself to 3-4 wineries per day. Trying to plan tastings at more than 3 wineries for one day can leave you feeling rushed, and wine country is all about relaxing. You're on vacation, after all!
♦ Visit larger/ more popular wineries before noon. Larger wineries can draw crowds of thirsty travelers, especially on the weekends, and these crowds tend to get larger later on in the afternoon. Visiting these wineries before noon allows you to have a more relaxed experience to enjoy your tasting and explore the grounds at a leisurely pace.
♦ Plan on spending 1-2 hours at each winery. This goes along with the "choose 3-4 max" rule of wineries per day (especially if you're planning for winery tours). Most wineries in Napa Valley open around 9:30am and close around 6:00pm in the summer, so figuring out how early you want your day to start/ where you're travelling to can be a big factor of how much time you have to actually taste. Pace out your day and take the time to enjoy each winery you visit without feeling you need to jump to the next.
♦ Look for specialty tours. Many wineries throughout the valley offer experiences beyond the standard tasting, and these are a great option to take advantage of, especially with the larger wineries as it allows for a less crowded and more personal experience. Cheese pairings, food and wine pairings, and guided tours are a fantastic way to learn more about what goes into each winery's philosophy and connect you even more with the delicious vintages being poured for you!
♦ Have a designated driver. If nobody wants to take the keys, it might be a good idea to look into hiring a driver for the day. Napa Valley has many car and limo services that cater to the thirsty traveler (and even a Wine Train!), and if you're staying in Calistoga, their shuttle is a great option for getting around the northern end of the Valley!

♦ Bring a water bottle/ snacks. Hydration is important! You'll want to drink roughly one 8 oz glass of water for each tasting if you're looking to avoid feeling too groggy by the end of your day, and it's never a good idea to taste on an empty stomach! Keep in mind that most Napa Valley wineries cannot offer picnic facilities per county ordinance, so plan on snacking in the car or finding a park if you wanted to have a full picnic (our sister winery V. Sattui is one of the few wineries to offer picnic facilities, located just south of St. Helena).
♦ Start your day at the winery farthest away from your hotel/ dinner location and work your way back towards it. This helps to insure that you're not stuck with a long drive when you're all tired out from a full day of exploring the valley.
♦ Wear comfortable shoes (LADIES I'm talking to you here). Girls, I know you love those three inch heels, but I promise you will not be loving them after a day of walking on uneven surfaces/ in vineyards/ touring wineries/ standing at tasting bars. You don't want to be the one drinking just to get to that point where you can't feel your feet anymore.
♦ Bring a light jacket. Daytime temps in Napa Valley tend to range from mid-70s all the way to low 100s, but it does drop down to the 50s in the evenings here, which can be a bit of a shock if you're out in shorts and flip flops. Also keep in mind that most caves/ tasting rooms are around 50°-60°F (10°-15°C) to help keep the wines cool for aging (and pouring). Wine only helps to warm you up so much!

♦ Make reservations whenever possible. Whether for restaurants or winery tours, it never hurts to call ahead (especially if you are a big group!!). Summer is the busiest time of year in Napa Valley, and many winery tours/ restaurants book up quickly!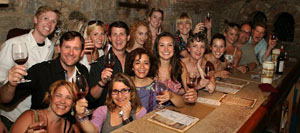 ♦ Expect some traffic. I'm not talking full-blown rush hour madness, but don't expect to be cruising down the highway at 80mph between wineries in the middle of the day. There are only two main roads to get through the valley (Hwy 29 on the west and Silverado Trail on the east), and since both are mostly 2 lane roads, you can imagine how easy it would be for either to back up quickly due to congestion, construction, accidents, or that person who slammed on their brakes because they almost missed their winery (on that note: please don't be that person. Make a U-turn!!). If your winery or restaurant reservation is at 2:00, plan to be there at least 15 minutes early to check in. You won't want to miss a thing!
♦ See if any events are happening while you're here. Wineries throughout the Valley love to host special events year-round, and it's always a great idea to check out what's going on while you're visiting! From concerts in the park to winemaker dinners or themed parties like the Castello's Midsummer Medieval Festival or Hot Havana Nights, summer evenings are packed full of great opportunities to sip, swirl, & savor after the tasting rooms close!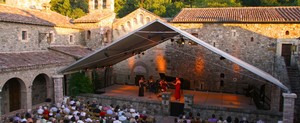 And most importantly…
♦ Remember: it's a wine TASTING, not wine DRINKING. Pace yourself! Relax, and enjoy your visit to this world-famous wine growing region. With beautiful wines and incredible views all around you, you'll be mapping out your next visit before you leave!

So grab that Napa Valley map and get to planning! With over 400 wineries and so many fantastic restaurants and things to do from Carneros to Calistoga, you have some important decisions to make!
Adventure (and wine) is out there!