On Saturday, April 20th, New Orleans came to the Castello for our Ragin' Cajun party. As the sun went down, the beads and beats came out, and the Castello was transformed into a sizzling scene full of live music, tarot readings, and hot and spicy Cajun foods paired with our Castello wines!
The main event featured Gator Beat, a high-energy Zydeco and New Orleans R&B band based out of Sonoma. They kept the Cajun beats going throughout the evening out in our courtyard, where guests dressed in their best Creole "style" danced the night away.
In all I'd say it was a "ragin'" success, but you can see for yourself in the photos below!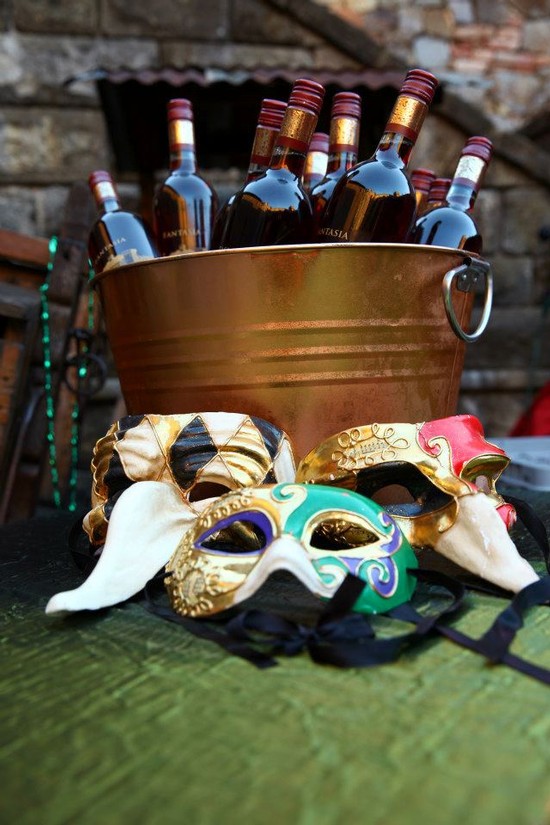 You know it's going to be a great night when Fantasia is flowing!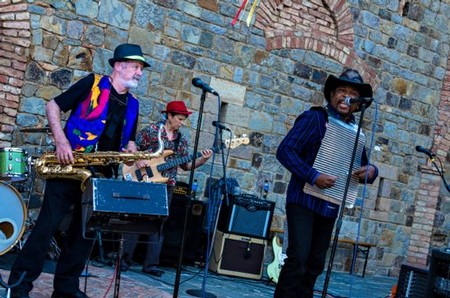 Gator Beat getting the party started out in the courtyard.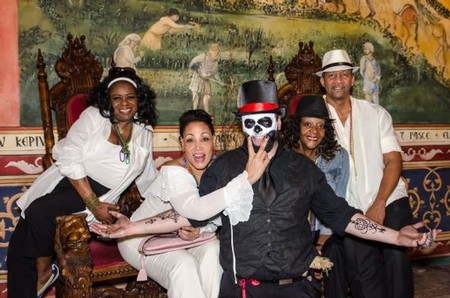 A few of our favorite Wine Club members with the Voodoo King.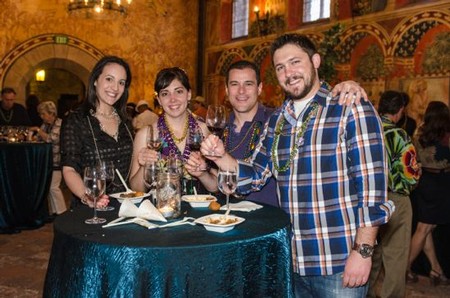 Guests enjoying some of the delicious Cajun cuisine (and Castello wines!) in our Great Hall.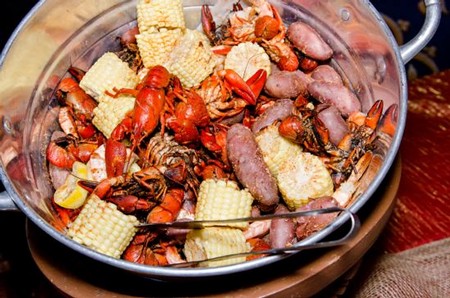 So many good things in one pot!
All of the delicious Creole cuisine at the party was provided for our guests by Oak Avenue Catering. Ca c'est bon!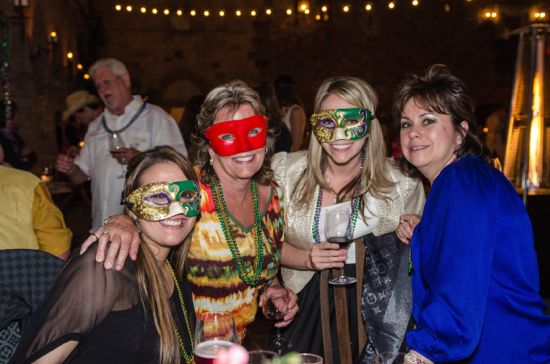 Way to rock that New Orleans style!
The featured cocktail of the evening was the "Hurricane di Amorosa," a tantalizingly effervescent mix of our Fantasia with orange sorbet. Santé!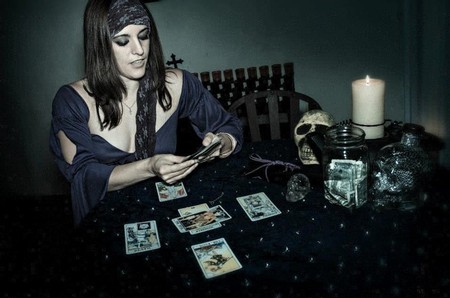 Who wants to hear their future? Tarot card readings in the chapel.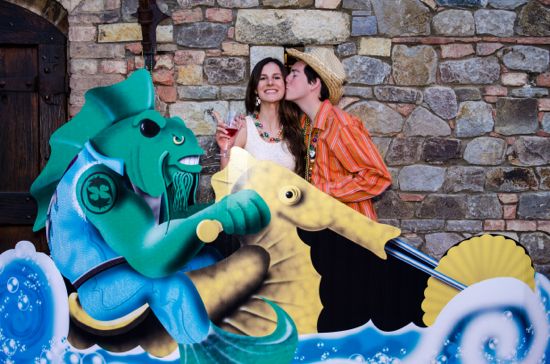 Feelin' the love!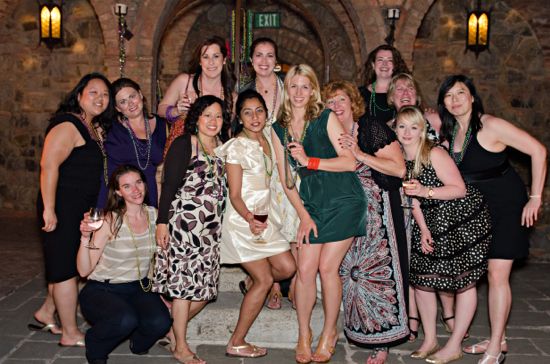 Ragin' Cajun Ladies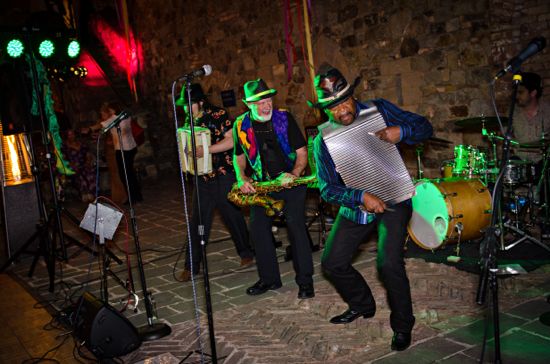 Willard Blackwell on washboard keeping the Zydeco beats bumping through the night.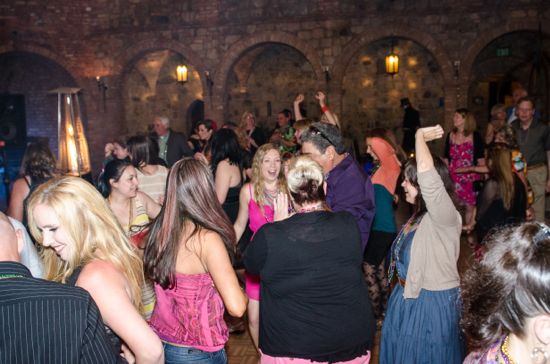 Out on the dance floor. Laissez les bon temps roulet!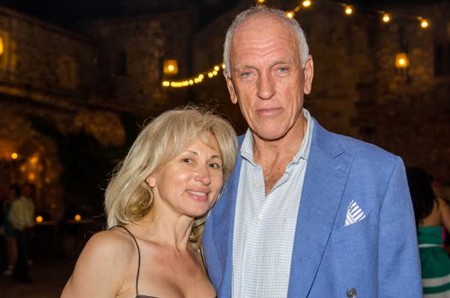 Il Barone himself, Dario Sattui, made an appearance later on in the evening.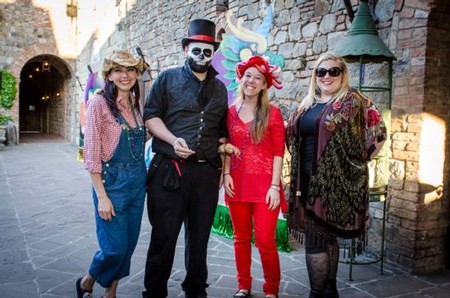 Our wonderful events team celebrating the fruits of their labors. Merci boucoups for throwing such a great party!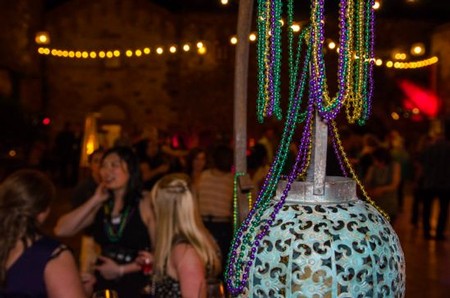 Another fantastic Wine Club event at the Castello. We're looking forward to next year already!
Photos by Raymond Ibita Photography. Check out his album here or visit our Facebook page!