April 9, 2015 |
Jim Sullivan
Expedia Viewfinder teamed up with Castello di Amorosa to reveal what about the winery makes it a royal experience.
Napa Valley, California, is an iconic destination perfect for those who want to learn about wine, sip rare vintages, and visit more than 400 wineries located in the area. Although there are plenty of choices for wine connoisseurs, only one will make visitors feel like royalty: Castello di Amorosa.
At Expedia Viewfinder we wanted to discover what makes this winery so regal, so we turned to our friends at Castello di Amorosa. Together we reveal why this is a must-visit winery in Napa: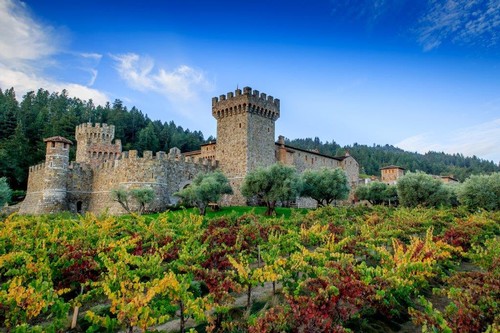 The Architecture
The property on which Castello di Amorosa stands was purchased more than two decades ago by Dario Sattui, who came from a winemaking family. With Sattui's passion for medieval architecture and knowledge of Italian design, the idea to recreate a castle in California was born. Castello di Amorosa was constructed to emulate the authentic 13th-century Tuscan castles owned by Italy's elite. Every element of design and furnishing was chosen so that visitors can experience the majestic nature of an Italian fortress.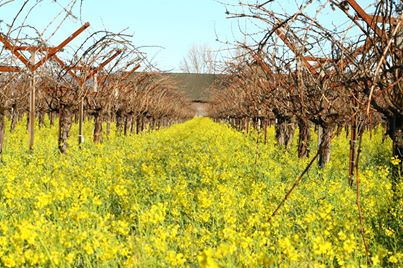 The Region
The castle is certainly part of this winery's allure. However, oenophiles know that the vineyards are the most superb feature of all. More than 30 acres are devoted to growing merlot, sangiovese, and primitivo grapes, but the cabernet sauvignon grapes are the vineyard's pride and joy. Castello di Amorosa embraces the concept of "terrior," which is a French term used to describe the perfect blend of warm climate, sunshine, rich soil, and ideal location.
For more than 100 years, Napa Valley has been recognized as a prime spot to grow California grapes that blossom to perfection. The soil is made up of a diverse array of coastal rock and eroded seafloor from the Pacific Ocean, resulting in rich nutrients that give the grapes their divine flavor. During a visit to Castello di Amorosa, tour the vineyard to see these grapes on the vine or witness the harvest.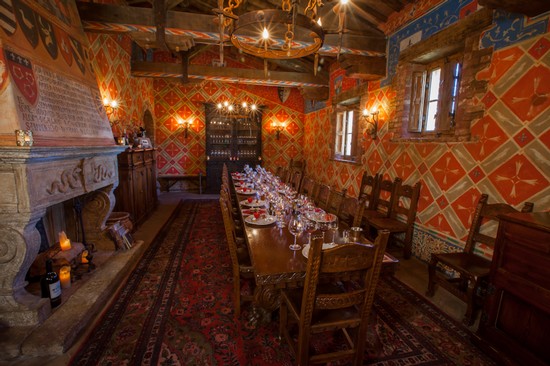 The Royal Food & Wine Pairing Tour
The crown jewel of any visit to Castello di Amorosa is the Royal Wine and Food Pairing. It's truly a luxurious experience that broadens guests' knowledge of local wines, while simultaneously letting them nosh on delicious bites. After a tour of the stately property, Mary Davidek, an expert sommelier, explains what makes each wine special and describes its perfect match.
Samples of the food and wine pairing menu include a 2012 reserve chardonnay served with a tomato and butternut squash soup, a 2011 sangiovese with chicken and fennel meatballs, and a 2011 La Castellana reserve blend accompanied by Cotswold cheeses and a homemade baguette.
On your next trip to Napa Valley, tap into your royal side and toast the sweet stuff at the grand Castello di Amorosa. Marvel at the sumptuous architecture, tour the pristine grape vines, and sip on the sublime vino.
Written by Expedia Staff Writer