We hosted our annual Midsummer Medieval Festival on June 22 this year, and our guests (and staff) had a fantastic evening filled with wine, food, and a whole array of medieval games and entertainments. Please enjoy a few of our favorite moments from the event below, and we're looking forward to next year's festival already!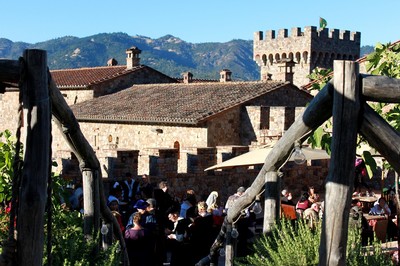 It was a perfect June day in the Napa Valley as our guests arrived for a glass of wine on our Il Passito patio before the Joust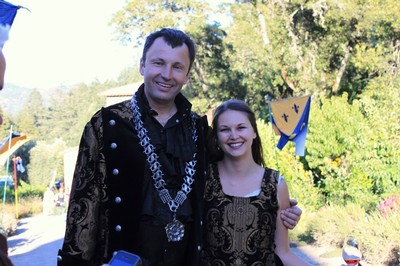 Our president, Georg Salzner, graciously welcomed our wine club members and their guests to the festivities (and even found a fair maiden whose costume matched his!)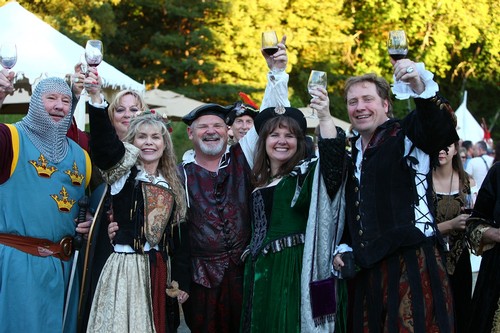 A few of our guests in their medieval finery welcoming the knights to the Joust!
Sir William and his companions, our noble knights of the Joust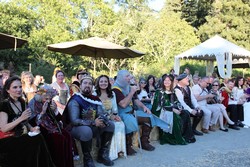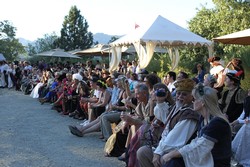 Everyone eagerly awaiting the start of the Tournament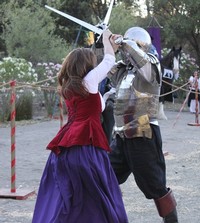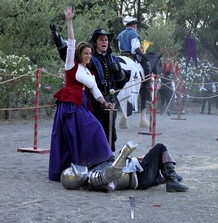 A fair guest was invited to challenge one of the knights, whom she soundly defeated in battle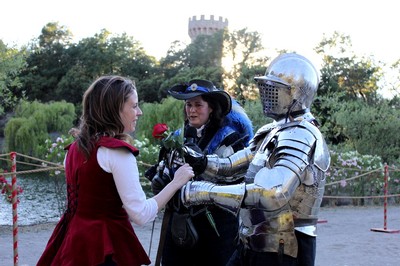 He graciously gave her a rose in thanks for not being too rough on him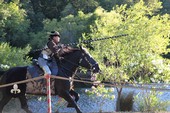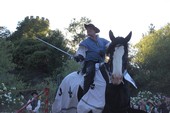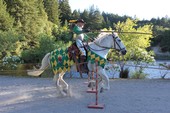 The knights displayed their skill on horseback in a number of Tournament events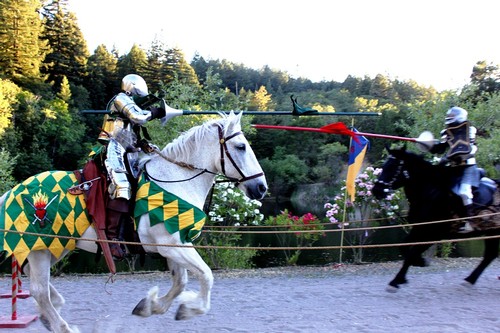 The highlight of the evening: the Joust!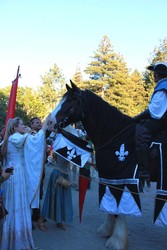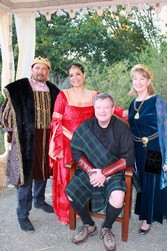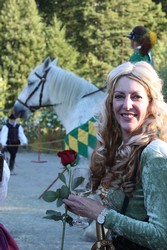 Noble Lords and Ladies of the Tournament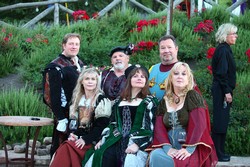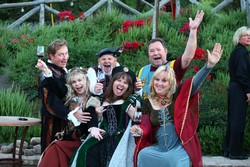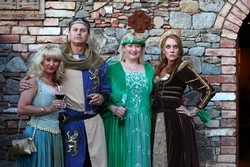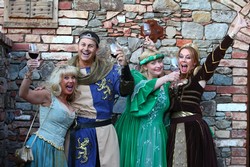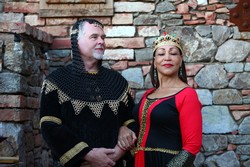 Our guests were enjoying the chance to be noble (and not-so-noble)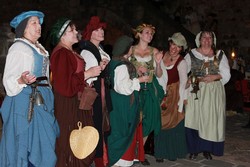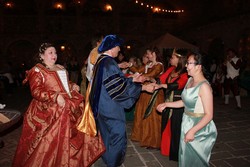 A talented troupe of singers entertained as our guests learned the "latest" dance steps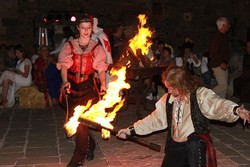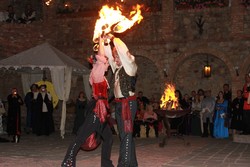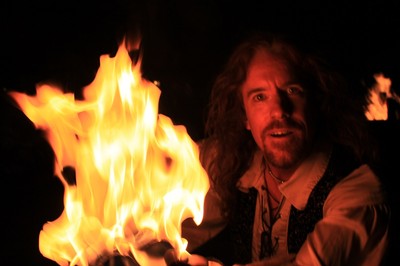 Fire Dancers mesmerized the audience with a spectacular evening finale in the Courtyard
Even the Supermoon made an appearance above the Castello as the festivities drew to a close.
Want to see even more pictures from this great event?
Check out our album on our Facebook page, and see even more photos on our Flickr feed!