September 20, 2010 |
Jim Sullivan
The Amici Del Barone, Castello di Amorosa's Wine club gathered to celebrate the fruits of the harvest. It is common that celebrations at the Castello often take on a life of their own and last Saturday's Festa del 'Uva was no exception.
While the Grape Stomp Competition was the featured event of the evening, there was plenty more to see including demonstrations featuring cooperage, hand-waxing of Il Barone bottles and cork manufacturing demonstrations by Scott Webster of Portocork. The entire Castello was open and alive with celebration.
Wine club members came from as far away as Hawaii to the Festa to eat the great food, drink great wine and stomp the heck out of some real nice Napa Valley grapes. Teams were formed with names like, FOTY, Nutmeg Alohas, Grape Nuts, Janie's Jumpers, First Crush, Oceans 11, The Grapes of Wrath, Just Juicin', The Grape Ape, The Big Squeeze, Buffalo Warriors, Purple Grape, Grape Crush, Team Squeeze-a-lot, Grape Gatsby's and Polish Power.
A picture is worth a thousand words so please enjoy the photo montage below.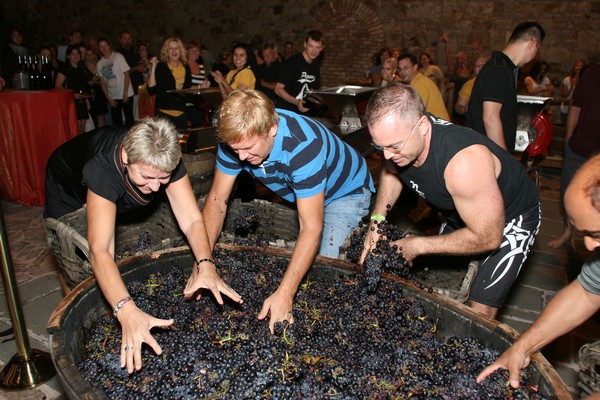 The Grape Stomp Competition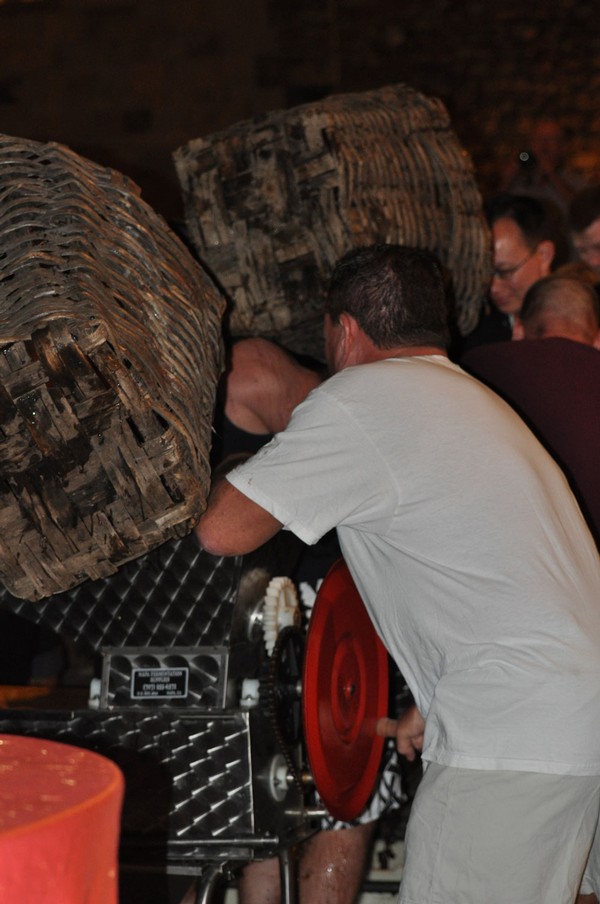 First, grab as many grapes as you can and put them in huge baskets!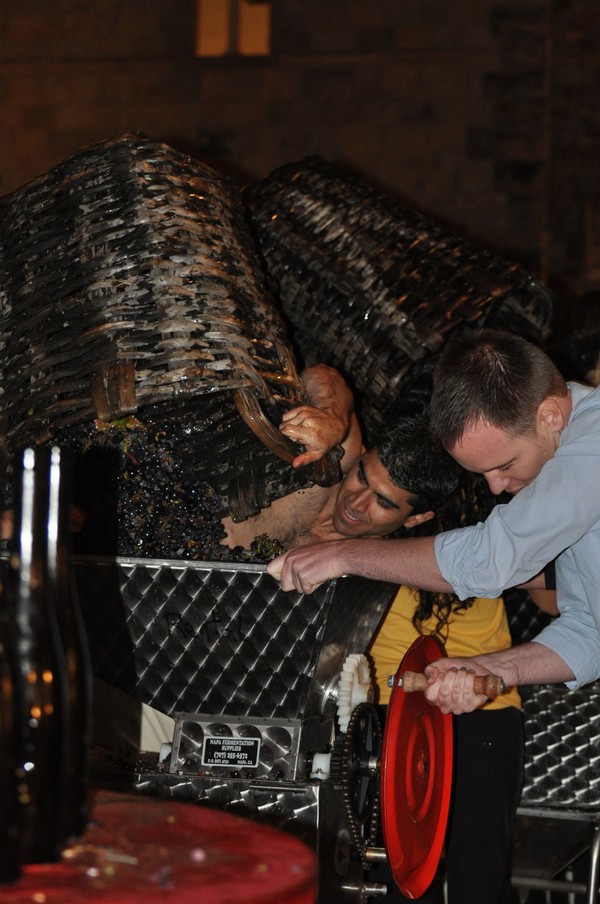 And then dump the Napa Valley grapes into the destemmer... carefully.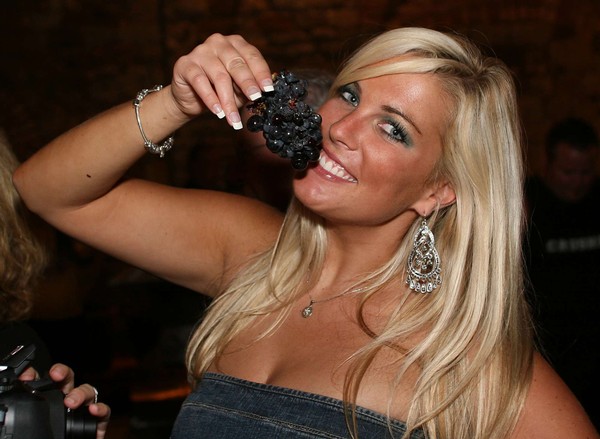 Hey, watch your head. And turn that crank, fast.
For most it was all about stomping the grapes, and for others, well....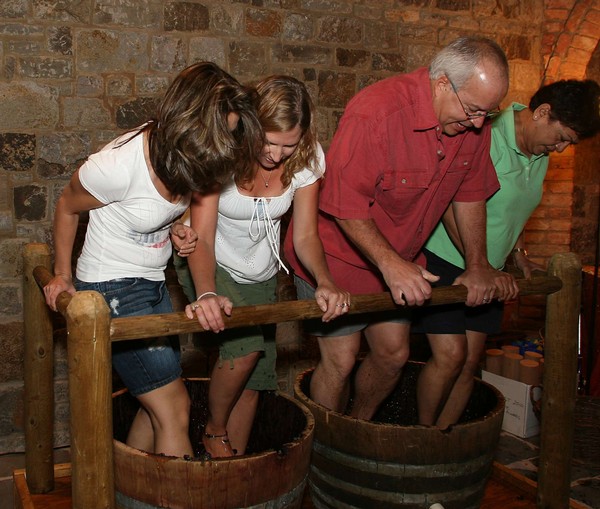 Stomp, stomp, stomp and keep stomping.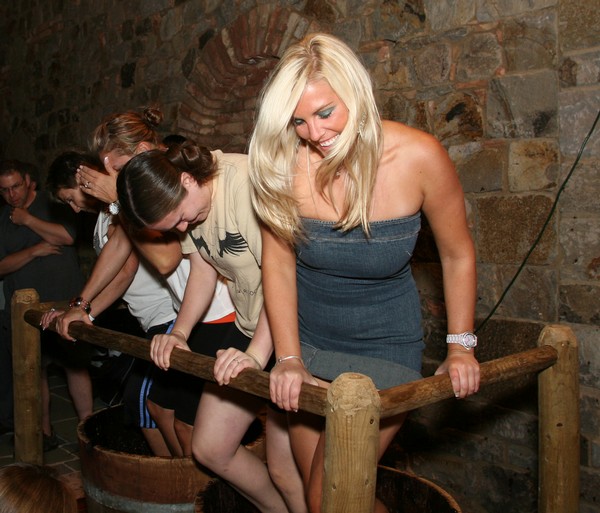 Smiling, stomping, laughing, smiling, stomping... I think you get it.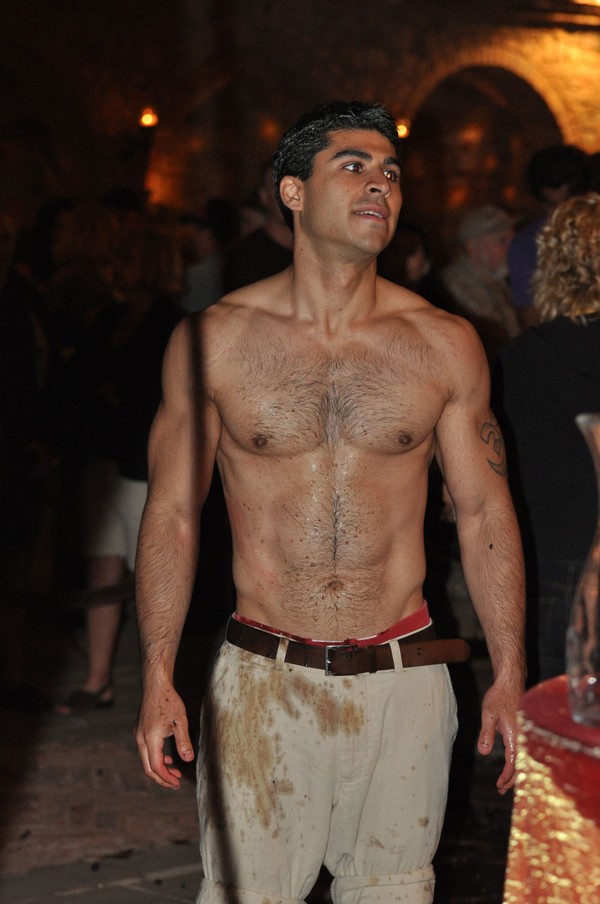 Some stomped so hard, they lost their shirt, so to speak.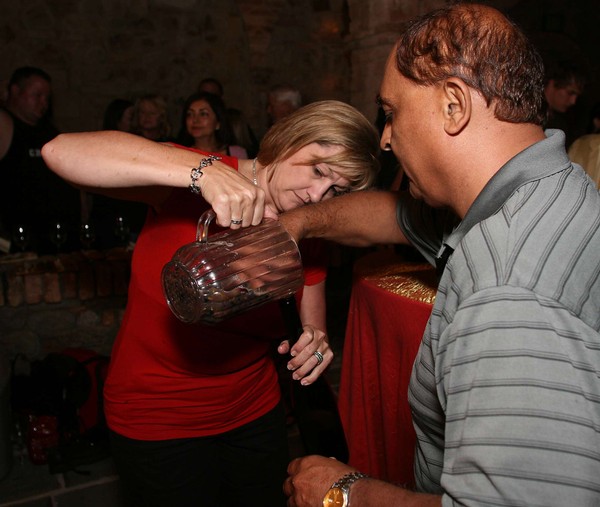 When you're done stomping, pour the Napa Valley grape juice into a bottle.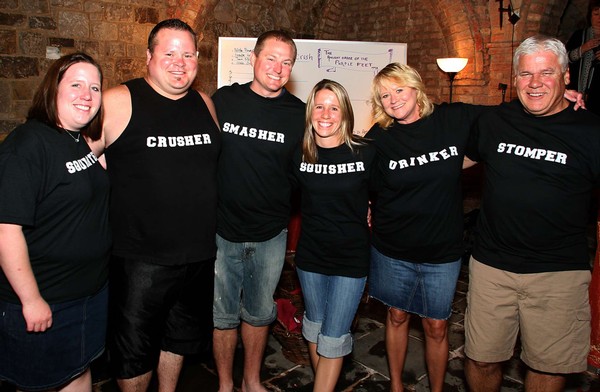 And look out for this team; obviously, they've done this before! Look at those beautiful faces of experience and the power in them legs!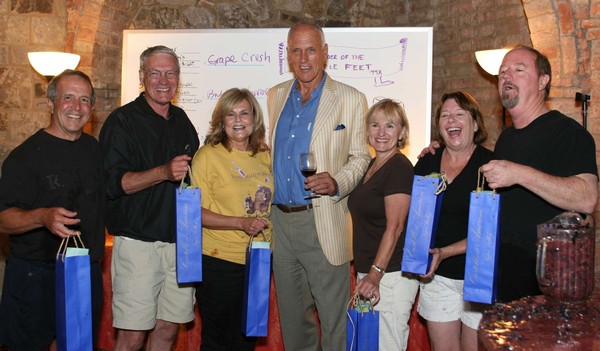 However, the team with the most juice- the Grape Nuts pictured with Castello di Amorosa owner, Dario Sattui.
Hungry? How about some pizza from the Outdoor Oven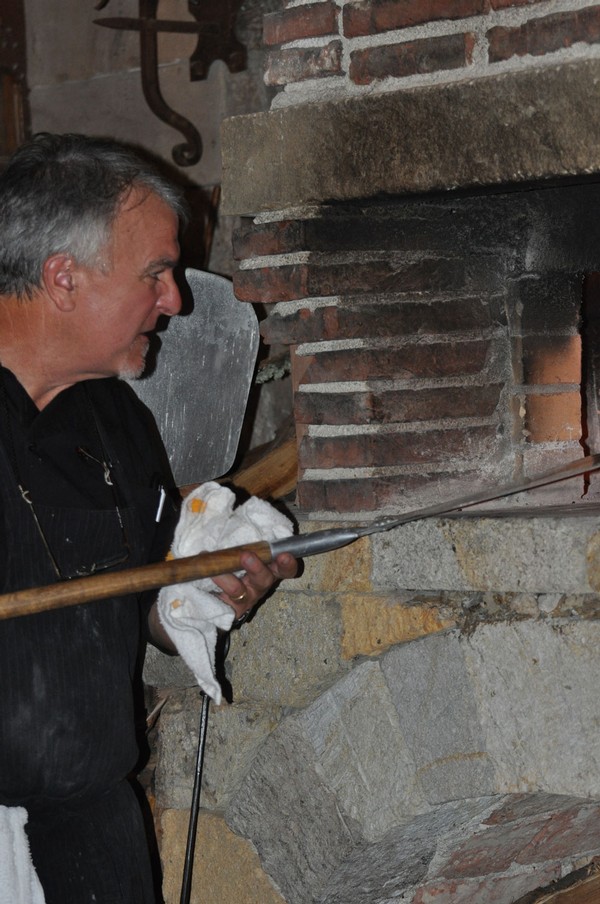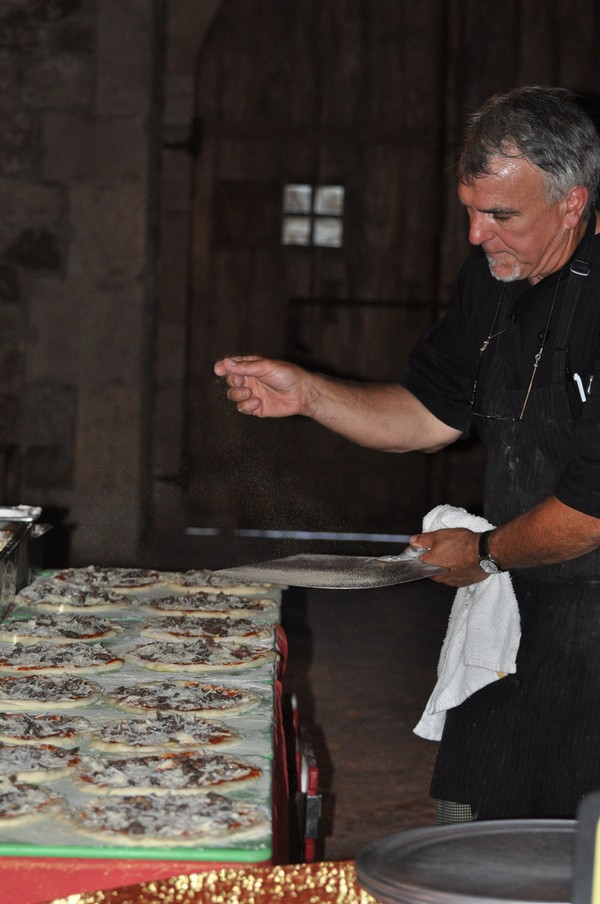 Shannon Kelly of Knickerbockers' catering putting the finishing touches on the pizza. http://www.knickerbockerscatering.com
Making a French Oak Barrel by Nadalie Cooperage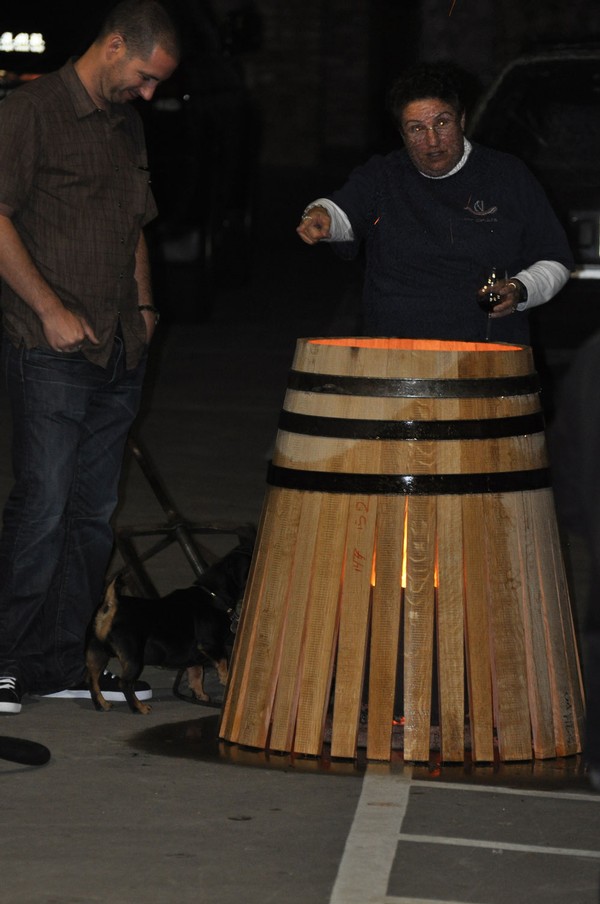 It takes great skill to make a French Oak barrel. http://www.nadalie.com/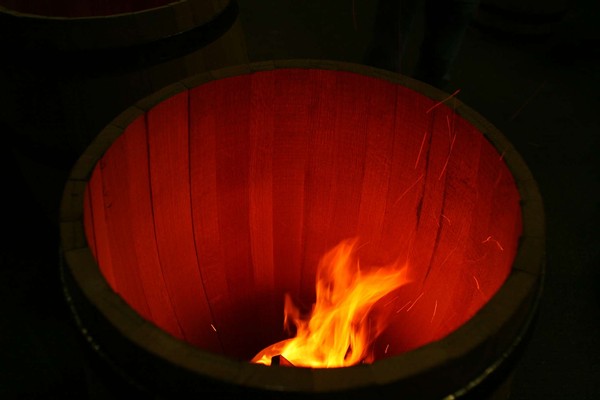 And the perfect amount of heat provides the toast necessary to make great Castello di Amorosa wines.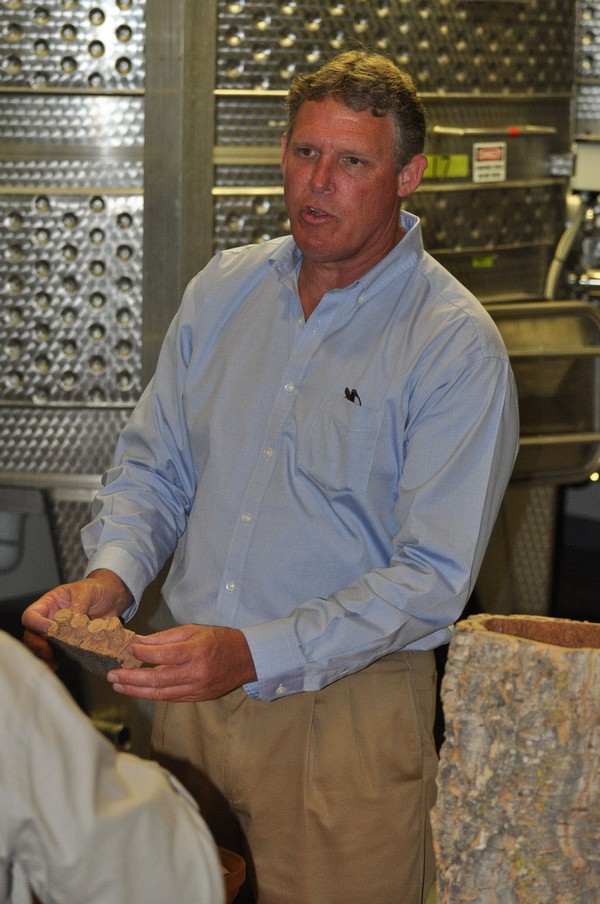 Scott Webster of Portocork demonstrating the origin of cork. http://www.portocork.com/
The Torture Chamber -- Il Barone 100% Cabernet Sauvignon and chocolate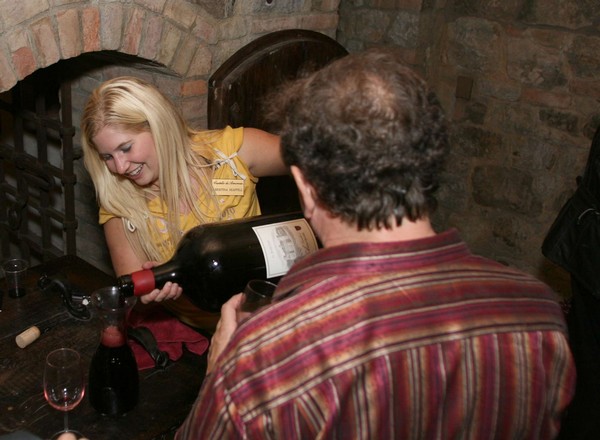 Castello di Amorosa's Il Barone was poured in the Torture Chamber that featured chocolate- tons of it. It was affectionately know as "Death by Chocolate" although no one actually died.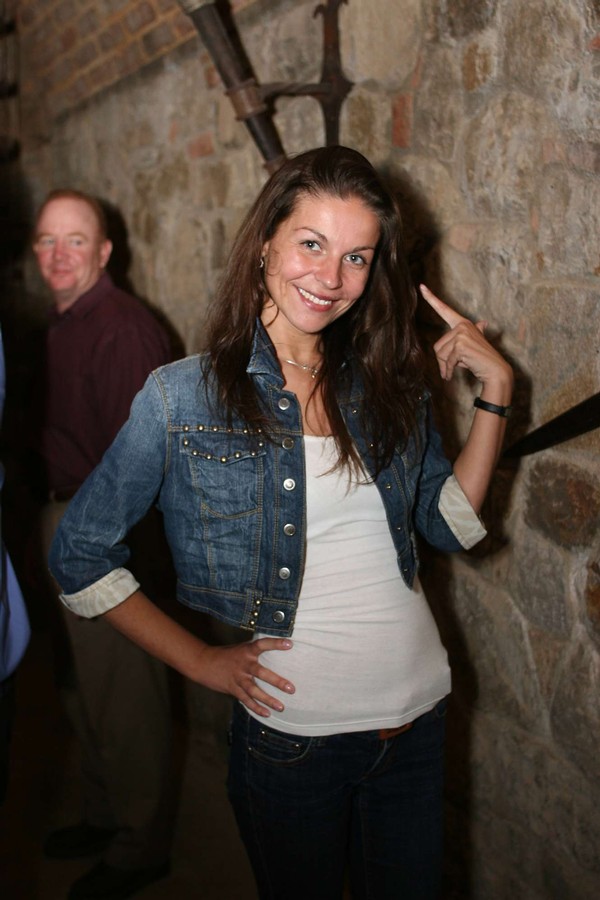 You see, she survived "Death by Chocolate."
One of favorite comments on the Castello di Amorosa Facebook page summarized it best:
"It was the best thing you could do, with clothes on. My thanks to Dario and all the great staff at the castle."