December 13, 2010 |
Jim Sullivan
It was good times for friends and family at Castello di Amorosa as Amici del Barone Wine Club members and their invited guests enjoyed some good old fashioned Holiday Season cheer.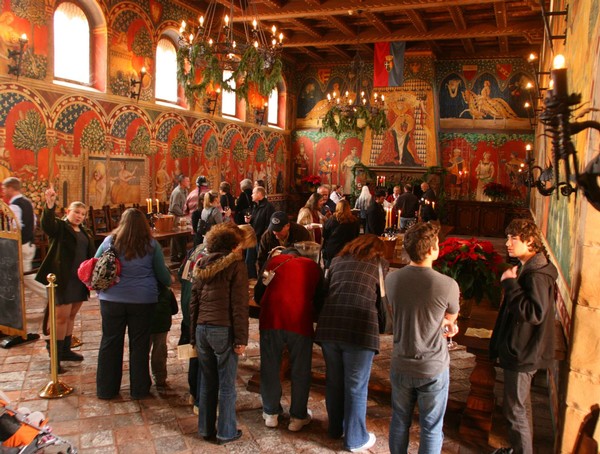 After traveling through the stunning Napa Valley, guests were greeted in the Castello's frescoe-adorned Great Hall with a glass of elegant Castello di Amorosa Cabernet Sauvignon.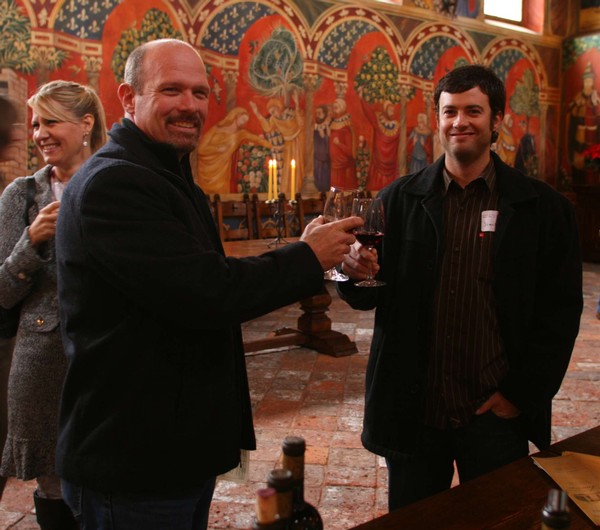 Salute!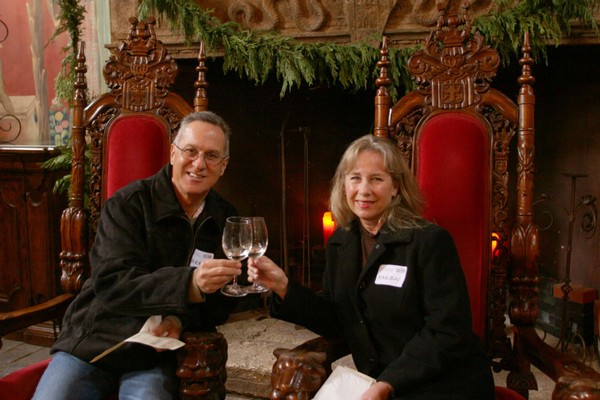 The Royals!!!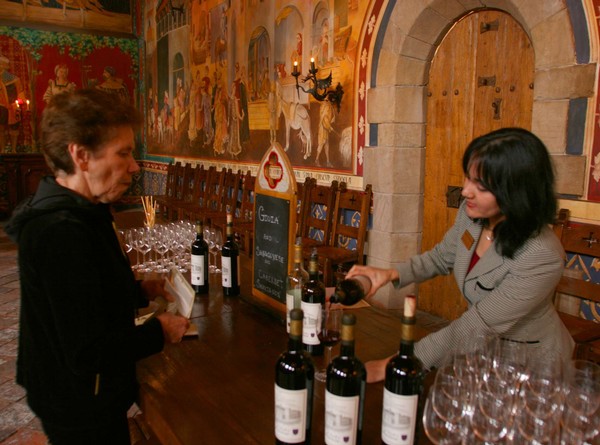 Castello di Amorosa's, Thelma Garcia pours 2006 Cabernet Sauvignon Napa Valley.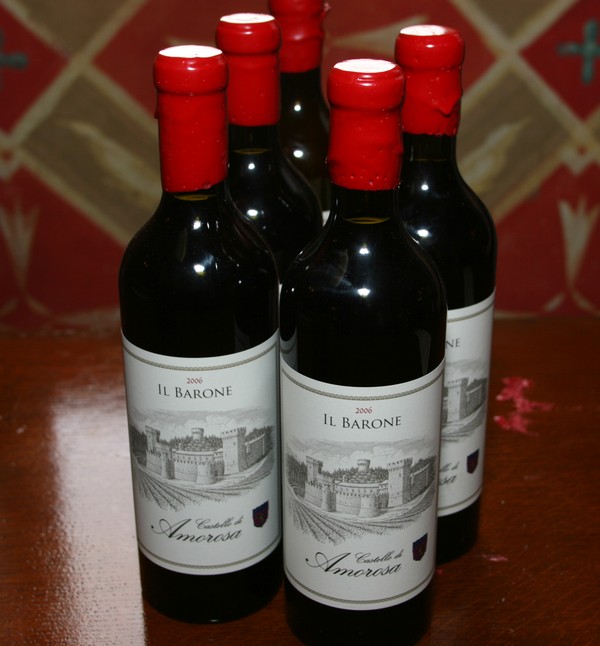 The stars came out to play. This is 2006 Il Barone Cabernet Sauvignon, a great Castle wine; it's 100 percent Cabernet Sauvignon and Dario Sattui's favorite wine.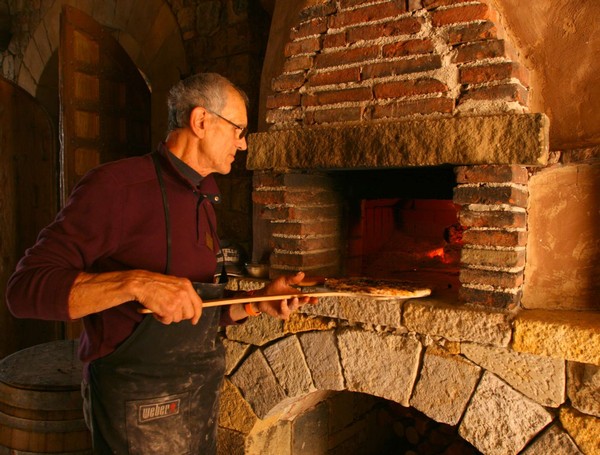 The Castello's very own, Lance Selmin, a former baker felt right at home at the Outdoor Oven cooking fresh flat bread for the guests. With garlic, rosemary and an olive oil produced from the Castello's 100 year old olive trees, this bread was a perfect pairing for the newly-released 2007 Sangiovese Napa Valley.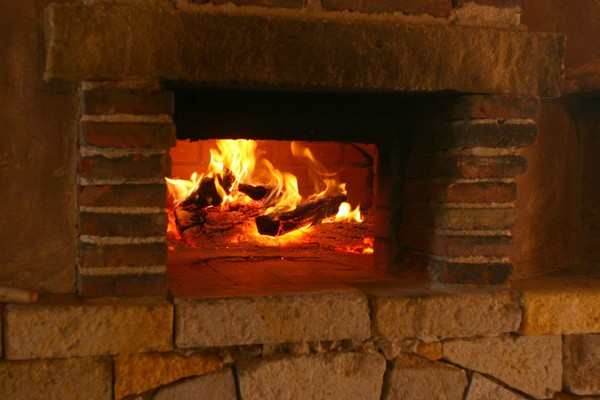 This is one hot oven!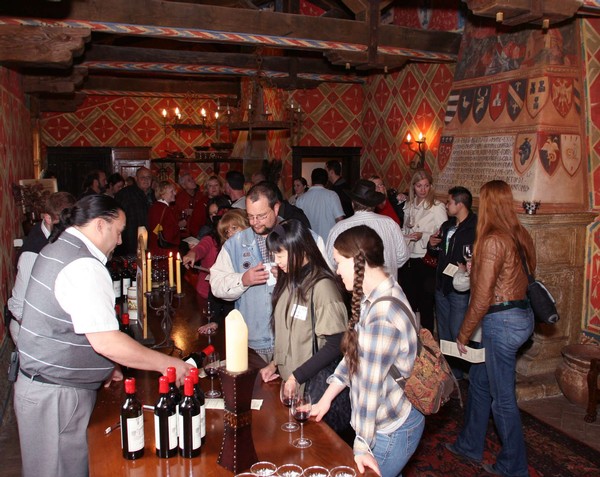 The Royal Apartment was home to our finest reserve reds, La Castellana, the Super Tuscan Blend and Il Barone.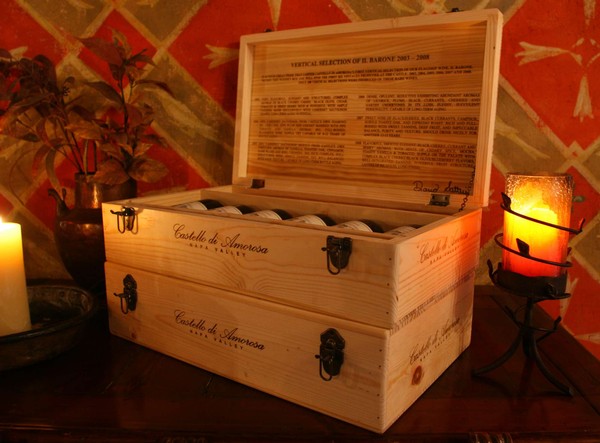 A vertical selection of Il Barone 2003 - 2008, a Reserve Cabernet Sauvignon.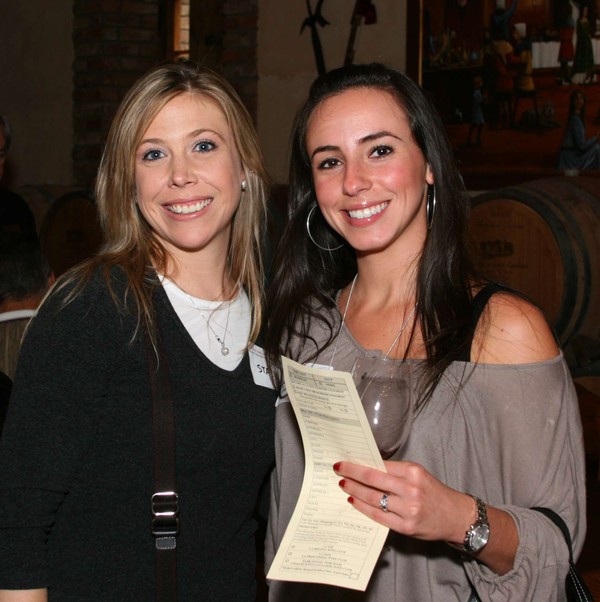 It was their first return visit to the Castello since recently joining the Wine Club.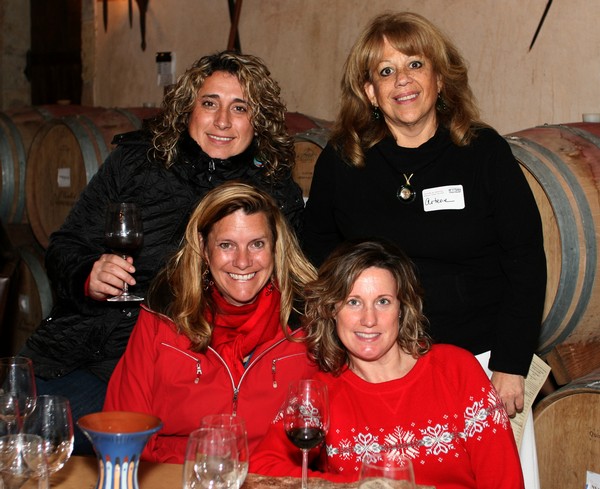 From the top left, Sandra Witmer, Arlene Greener, Chrystal Acker, Kelly McDonald.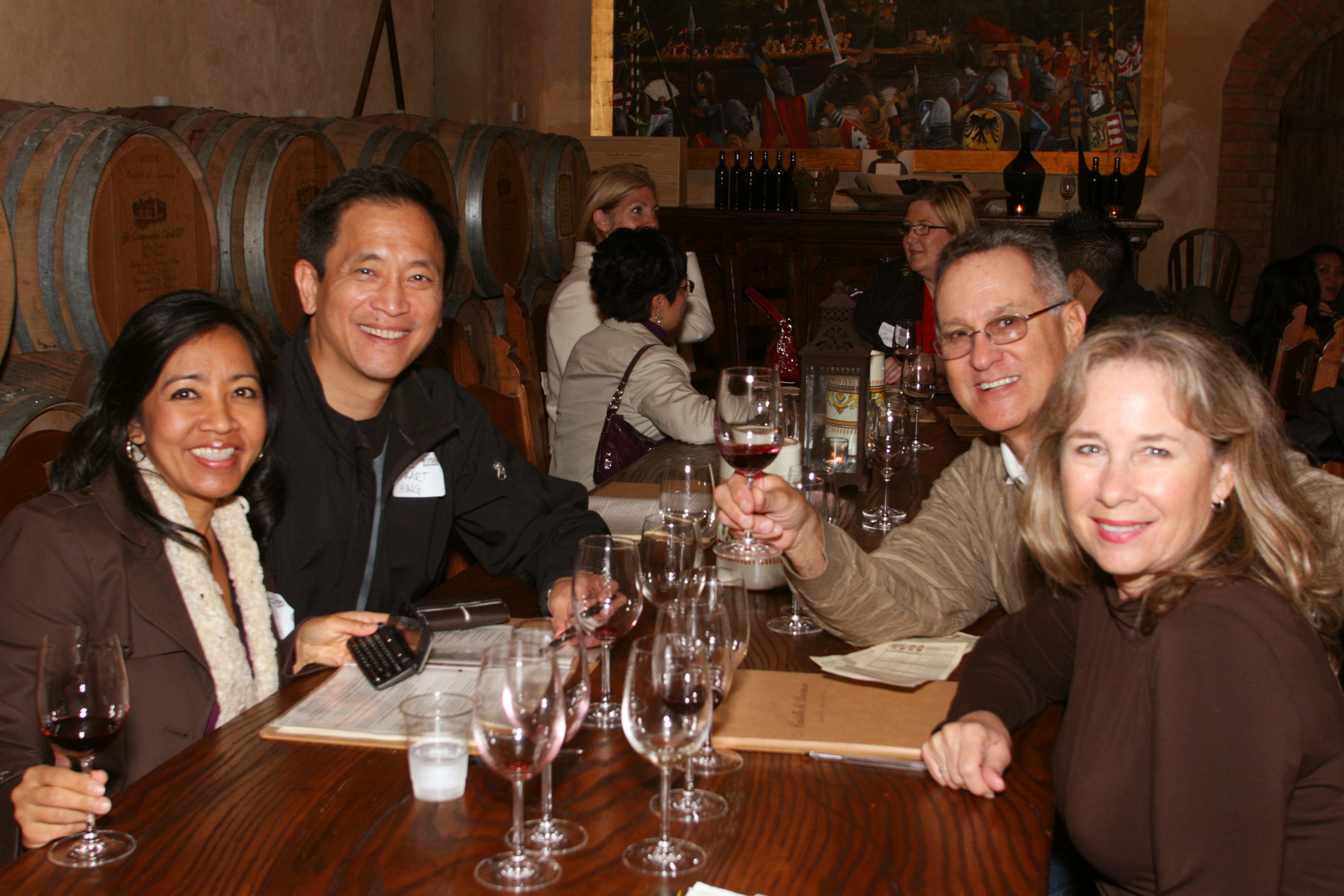 Next stop, the Il Passito Reserve and Club Room.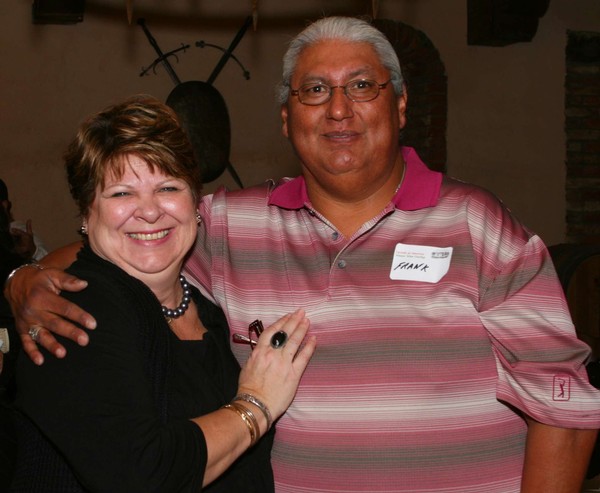 Rene Lawrence and Frank Mesta smiling for the camera in the Il Passito Room.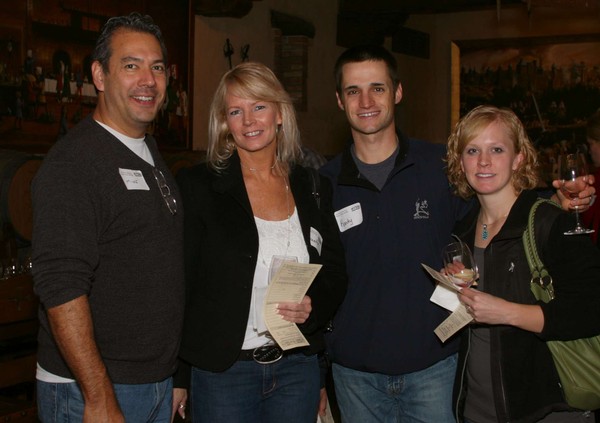 Mike Ochoa, Annette Hagen brought Randy and Kristy Gresh (originally from North Dakota) to the party.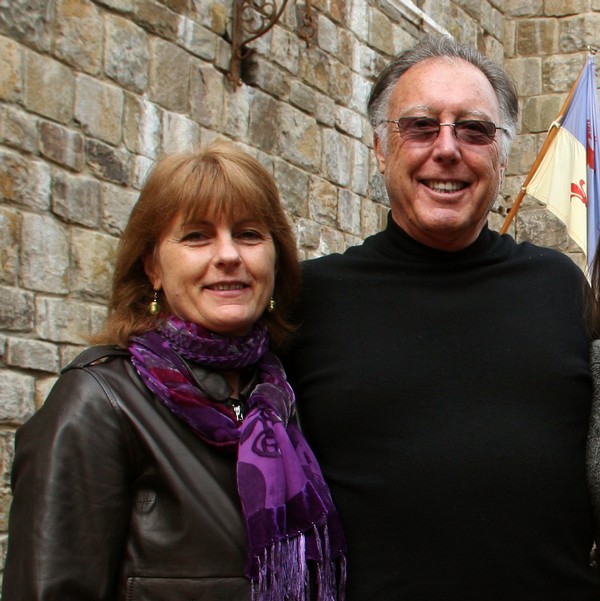 Gailyn and Neil Riley came to Castello di Amorosa and heard we about our New Year's Eve Masquerade Ball so they asked, "How can we ring in the New Year here at the Castle?" They quickly joined the Wine Club and now they'll be here to help celebrate 2011.